MP Assembly elections: BJP calls Congress 'fancy dress Hindus', shares Kamal Nath's video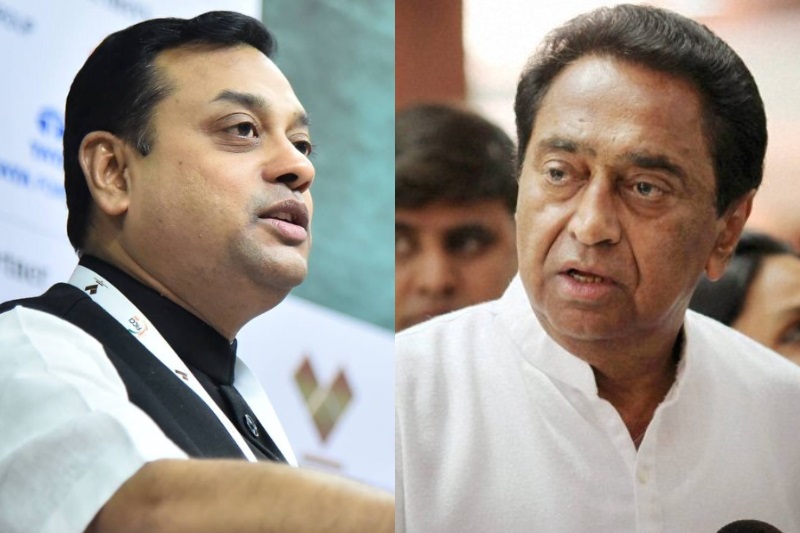 With the days for Assembly elections in Madhya Pradesh coming nearer, political parties have engaged in sledging each other. Recently, Bharatiya Janata Party has released a video clip purportedly featuring Congress leader Kamal Nath and allegedly shows opposition party's 'hatred' towards the RSS and Hindus.
The video clip that has been circulating in the social media by the BJP workers shows that, Nath — PCC chief of Madhya Pradesh — telling a group of Muslims to be cautious about the Rashtriya Swayamsevak Sangh's (RSS) campaign. Also, he allegedly claims that his party will deal it with after the November 28 state Assembly polls.
"अभी temporary जनेउ पहन रखा है …निपट लेंगे इनसे बाद में.."

The "fancy dress Hindus" are exposed yet again ..Kamalnath ji promises the Muslim clerics that the Congress will surely deal with the Hindus after the election ..for now the Muslims should stand with the Congress! pic.twitter.com/sZJmW15h7d

— Sambit Patra (@sambitswaraj) November 14, 2018
Accusing Nath of indulging in hate politics, BJP spokesperson claimed that the video exposes the real face of the Congress party in the state and termed it as 'fancy-dress Hinduism'.
Addressing a press conference, Patra said, as quoted by the DNA, "A video of top Congress leader Kamal Nath is circulating on the social media, in which he is talking to a group of Muslim clerics and telling them you do not worry, we will take care of the other community and the RSS." Adding more he said the statements by Nath depicts the 'real, divisive' face of Congress party.
Patra did not stop at this and further alleged that the video shows the real face of the 'fancy-dress Hinduism' practised by the Congress president, who claimed to be a 'janeu-dhari' Hindu. Janeu is a sacred thread worn by Brahmins in the Hindu religion.
Assembly elections will take place in the state on November 28 for 230 seats and the results will be announced on December 11, along with four other states.
ALSO READ: C-voter survey projects Congress to win in Rajasthan, Madhya Pradesh and Telangana