Rahul Gandhi: Now, one India is of Ambani, Choksi, Mallya while another is of us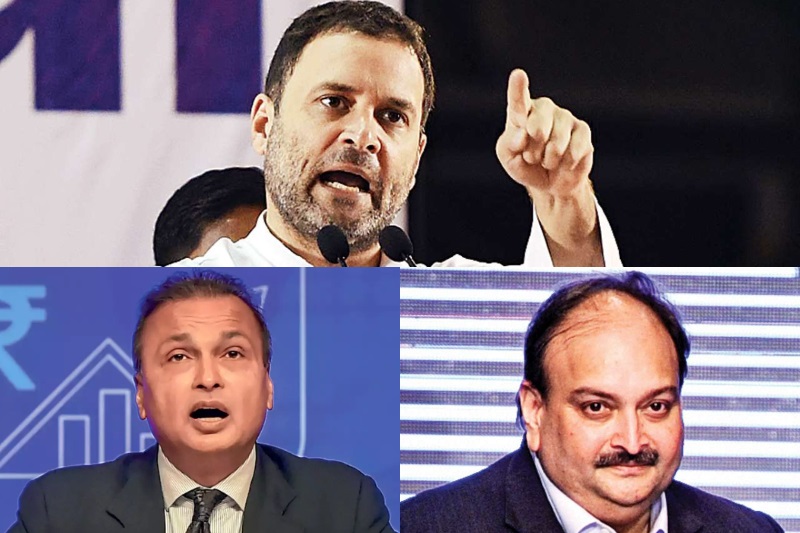 In a fresh attack on Prime Minister Narendra Modi, Congress president called him arrogant adding that the Prime Minister "doesn't understand that India has progressed due to the sweat and blood of the common man".
"The common citizens have given their sweat and blood for development of the country. The prime minister doesn't seem to understand this because he is arrogant," he said in the gathering.
While delivering a speech in Chhattisgarh ahead of the second phase of the Assembly polls on November 20, Rahul Gandhi felt that the nation cannot be run by a single person or a political outfit.
"When Modi spoke from the ramparts of the Red Fort in Delhi that before he became the prime minister in 2014, the elephant (India) was sleeping, he was insulting people of the country," the Gandhi scion said.
"By making such comments, he has insulted you, the workers of Bhilai steel plant who have worked here since 1955," he added.
Rahul Gandhi spoke of the one nation and accused the Centre of dividing India on the basis of money power and said about "two Indias coexisting". "One India is of the rich: Anil Ambani, Mehul Choksi, Nirav Modi, Vijay Mallya and another India is of common people like you and me — farmers and labourers. We don't want this. We have one 'tiranga' (national tricolour) and the country should also be one," Gandhi said.
"If the rich are given benefits, the common people should also get the same. If you don't want to waive loans of farmers, you should not do so for the rich as well. For a handful of rich whose NPAs total Rs 12 lakh crore, Rs 3.5 lakh crore have been waived off," he stated.
Rahul Gandhi asked the people to question Modi on his behalf when he visits the place next time. "On my behalf, ask Modiji why doesn't he speak of the promises he made in 2014 about depositing Rs 15 lakh in your bank accounts, about giving employment to two crore people, fair price for farmers produce and about being the 'chowkidar' of the country?" he questioned.
"Rs 30,000 crore was given to Ambani in the Rafale deal. This is the truth of the chowkidar," Gandhi said.
ALSO READ: Those out on bail shouldn't criticise Modi: PM fires salvo at Rahul Gandhi