Multiple Blasts Rock Assam On Republic Day, No Casualty Reported
Republic Day 2020: Grenade explosions rock Assam, no casualty reported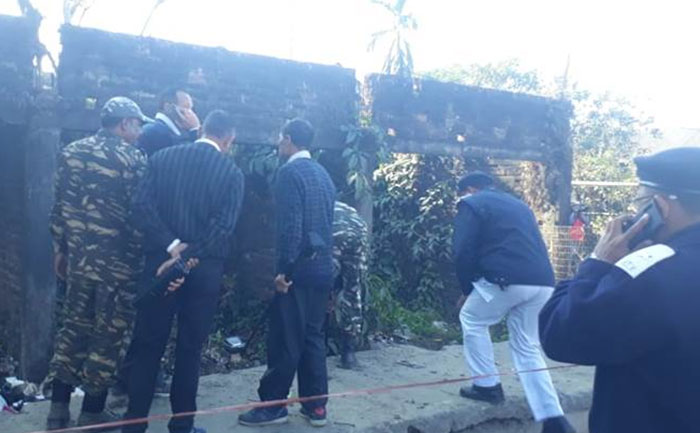 On the occasion of 71st Republic Day, a series of explosions rocked Assam in the early hours of Sunday. including two by improvised explosive devices (IED), took place in Assam within one hour today. All the blasts occurred in a span of 10 minutes -between 8.15 and 8.25 am. There has been no report of any casualty, as Republic Day is a holiday, people were mostly indoors.
As per reports, the first blast took place at Teok Haat in Sonari under Charaideo District, the second blast took place near Duliajan Police Station, the third blast took place at Marwari patty near Gurudwara in Dibrugarh, the fourth blast near Circuit House in Graham Bazaar in Dibrugarh and fifth Doomdooma near 8 no bridge in Tinsukia District. Police said there was no casualty and the low-intensity blasts caused minimal damage.
CCTV footages available at Duliajan Tiniali showed two motorcycle-borne youths lobbed a grenade and sped away. The blasts at Graham Bazar and AT Road were carried out with time-induced Improvised Explosive Devices.
The Chief Minister of Assam Sarbananda Sonowal condemned the act and also ordered an enquiry in connection to the bomb blast incidents. He tweeted, "Strongly condemn the bomb blasts in a few places of Assam. This cowardly attempt to create terror on a sacred day only exhibits the frustration of the terror groups after their total rejection by the people. Our Govt will take the sternest action to bring the culprits to book."
As reported by sources to FE, the explosions were suspected to be the handiwork of the ULFA(Independent), but nothing has been established as yet. The banned insurgent outfit United Liberation Front of Asom (Independent) (ULFA-I) had called for a "general strike" on Sunday, asking citizens not to participate in the Republic Day celebrations.
Also Read: Check Out: Indian & US Army perform on Assam Regiment marching song