Mumbai city gets its marina along seafront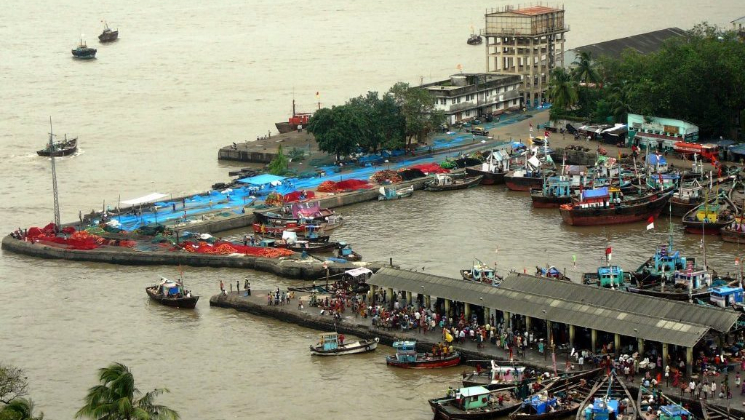 Mumbai port trust is now the special planning authority for 2,388 acres or 966.3 hectares of land in South Mumbai from Sasoon Dock to Wadala. The land is spread across the eastern waterfront.
Of this, MbPT owns 2,300 acres. The notification for appointing MbPT as the SPA was issued on April 23. With the publication of the notification, the BMC standstill to be the planning authority for the area.
The MbPT area extends from Sasoon Dock to Wadala and includes Sasoon Dock, Mody Bay, Ballard Estate and Docks, Princess Dock, Frere land and Mazagaon Tank Bunder in Mazagaon, MbPT quarters in Santa Cruz, Parel, Sewree, Wadala, Raoli Junction in Matunga.
MbPT does not own 87 acres of the land for which it is appointed SPA, inlcuding Sasoon Dock in Colaba, Ballard Estate, Princess Dock, Sewree, Wadala and Mazagaon Tank Bunder.
Port operations are carried out on 271 hectares of land on MBPT's eastern coast.  Most of the cargo is handled at Indira Dock, as the princess and Victoria dock are not operational. The project may see fruition even though it may take decades in a pipeline.
Bhatia, chairman, MbPT, said the port trust already has a master plan ready. "We will now prepare detailed plans, invite suggestions and objections and submit them to the state government for its approval. Till our development plan is finalized, the BMC's development plan will apply but we shall approve our building proposals," he said.
Bhatia said they are in the process of setting up one. He said the domestic cruise project is done, international cruise terminal is underway as also the modernization of Sasoon Dock. Besides, there are plans to redevelop dilapidated areas such as Haji Bunder. Those whose leases have expired will be asked to shift and the area developed into gardens. Bhatia said while Ballard Estate will remain untouched as it is "very pretty", the authority will draw up new rules for lease. The rent will be linked to the market value and lease period may be 30-60 years. Architect Manoj Daisaria said the landowner and approving authority being the same is a good proposition like in case of Cidco.
Some of the major plans include revamping of port and ancillary activities, cruise terminal, RoPax (roll on/roll off passengers) at ferry wharf, Rewas, Mandwa , Revamp of sasoon dock, central park larger than Hyde Park in London,  redevelopment of old buildings, Development of land for  housing and educational amenities, Cycling tracks, tourist development etc
Picture credits: Ajit Vadakayil