We build too many walls and not enough bridges realizes state government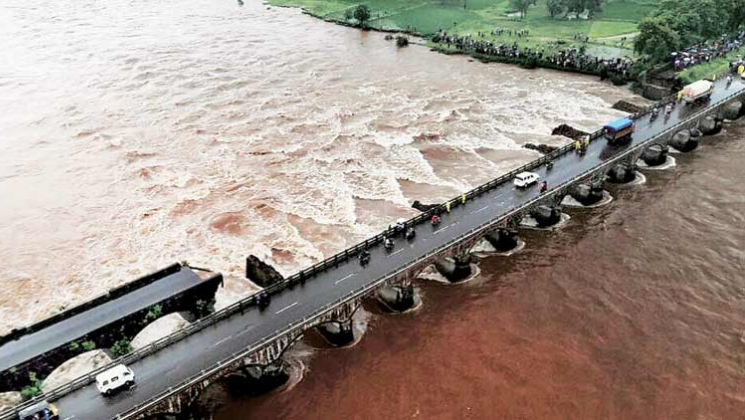 On August 3, 2016, the bridge over Savitri river on the Mumbai-Goa highway collapsed after incessant rain, and two buses and two private vehicles were swept away.
The bridge was from the British-era which collapsed and learning lessons over same two years ago, in which 41 people died, the state government completed installing flood sensors on most of the old bridges across Maharashtra.
When the water level breaches the danger mark, the sensors will be activated and also send messages to the local administrative officials so that they can take adequate precautions, like diverting the traffic or sending alerts to motorists, said an official from the state public works department (PWD). "The sensors have been installed as a precaution. The government will also implement long-term solutions like repairs and reconstruction of bridges," added the official.
The PWD appointed an expert committee, comprising IIT experts and state officials. After inspecting the site, the team concluded that the bridge had collapsed due to incessant rains; there was no human error or other lapses. The government then surveyed all bridges in the state using modern techniques like underwater inspection and photoimaging to survey the pillars. It was found that 200 bridges were at least a century old.
PWD minister Chandrakant Patil said these sensors will be relied upon for information, but the government is looking at a large-scale plan to repair and reconstruct the century-old bridges in a phased manner at an estimated cost of Rs 2,500 crore.
Picture credits: Vijaya Karnataka