Mumbai: Seven buffalo calves tied up, left to die inside Sanjay Gandhi National Park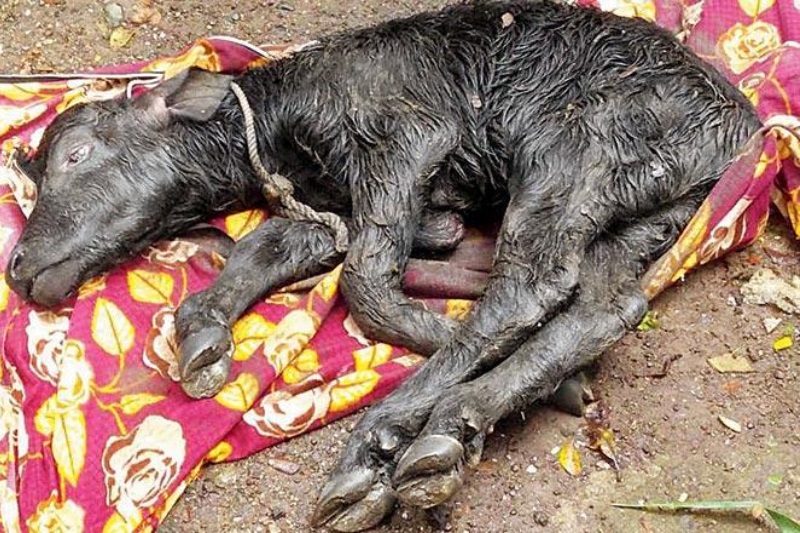 The River March group on August 26 rescued seven male buffalo calves that had been tied up inside Sanjay Gandhi National Park (SGNP) and allegedly left to die. They alleged that "there is an illegal tabela operating inside the park's boundaries, and the calves were abandoned because they are not as valuable as milk-producing females. The younglings were less than a week old, and one of them is in a serious condition."
Tejas Shah, Vikram Chogale and Gopal Jhaveri, a part of the River March group and four volunteers immediately rescued the calves from the forest vicinity behind Thakur complex and washed the offsprings. The SGNP officials were then informed by them who immediately seized the calves and other buffaloes grazing in the forest. All the rescued bovines were taken to the tourism zone of the park.
Shah said, "The female buffalo or cow is more important for milk production, so whenever a male calf is born it is either killed or abandoned. By tying them inside the forest, the owner of these calves has committed a bigger crime, because they would have attracted leopards close to the human settlements, and this could have resulted in man-animal conflict. We want a clean-up of all tabelas in Mumbai to ensure ethical practices and hygiene, so that every child gets clean milk.
The rescuers also demanded action against the culprits and better patrolling in the national park.
Anwar Ahmed, Chief Conservator of Forest (CCF) and SGNP director, said, "Cattle grazing is not permitted inside the protected area, and strict action will be taken against those responsible."
Also Read: Rajasthan: Police seize 40 kgs of beef, 221 skins of cows; launch manhunt for accused