Murali Vijay to represent Essex in English County Championship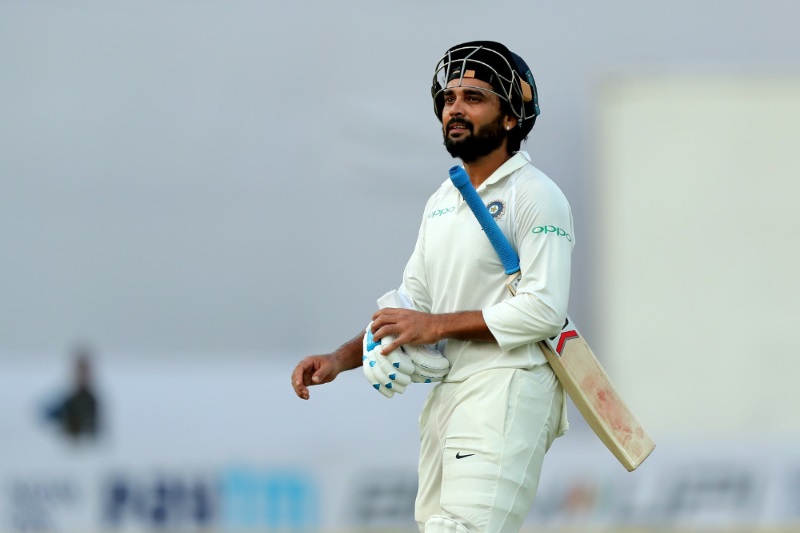 Opener Murali Vijay will play the three matches for Essex in the final phase of the English County Championship, the BCCI announced on Saturday.
The 34-year-old, who was dropped from the Indian team after poor form in the opening two Test matches, will play three four-day games which starts with the match against Nottinghamshire at Trent Bridge on September 10.
I was here with the India side about a month ago and saw first-hand just how good the crowd is. I can't wait to play for Essex and hopefully win some matches," Vijay was quoted as saying by PTI on the club's website.
Also Read: The Oval Test: Some firsts in the last contest
Of his next two matches, the first one will be at home in Chelmsford against Worcestershire from September 18, while the final one will be away to Surrey at the Oval from 24th of this month.
Essex also confirmed the news in their website with head coach Anthony McGrath expressing his delight on the latest addition.
"We are delighted that Vijay has chosen to come here. He is a great batsman, who can score runs at the top order," he said reports the news agency.
"Vijay's run-scoring ability means he can be the difference maker in a game and that skill is something we were looking to bring in towards the end of the season and something that we are excited about.
The campaign is coming to an end and we have some really big games over the next month, so getting someone in with the experience and international quality that Vijay possesses could make all the difference for us," he added.
Vijay, who opened the batting in the opening two Test matches made scores of 20 and six in the opening match at Edgbaston followed by a pair in the humiliating defeat at Lord's. He was left out of the third Test and eventually returned home after being not named in the squad for the final two matches.
Meanwhile, India is currently playing their final match of the England Test series at The Oval. The hosts have made 332 in the opening innings, with India struggling at 6/1 after two overs.
Image Source: Sportzwiki