Sharad Pawar's support for PM Modi: Tariq Anwar quits NCP, party embarrassed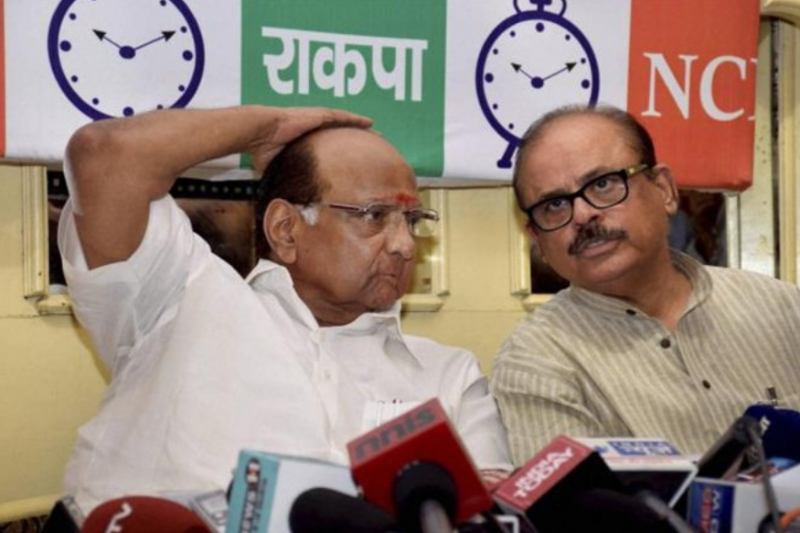 The Rafale controversy hasn't only affected BJP, it has now clawed into National Congress Party (NCP) after its general secretary resigned following party chief Sharad Pawar's comments favouring Modi on the raging issue. "I was hurt by Sharad Pawar's comments," said the leader. Terming the statement made by Pawar as 'unfortunate' and sought to completely 'disagree' too.
Tariq Anwar declared in Katihar, his Lok Sabha constituency in Bihar, that he was quitting all positions in the party and Parliament as well.
Sharad Pawar, in an interview to a Marathi news channel said, "There is no doubt in public minds about Modi's intentions in the Rafale deal, that's what I feel." The former defence minister also trashed opposition's demand for technical details of the Rafale deal. Pawar is seen as one who shares a cordial relationship with Prime Minister Narendra Modi.
Pawar's comments were welcomed by the BJP, who is already under pressure after certain revelations of the Rafale jet fighter deal, in form of a tweet. "I thank Sharad Pawar, a former Defence Minister and veteran MP, for placing national interests above party politics and speaking the truth. Dear Rahul Gandhi, you would be wiser by believing your own ally and a leader of Pawar Saheb's stature," Amit Shah tweet read.
The NCP, however, was already worked up to do the damage control in build up to the 2019 general elections. The party insisted that it wasn't a clean chit to the PM as yet. Nawab Malik, the spokesperson of the party, said people 'initially' had no doubts about the PM and made a failed attempt to manage the situation.
"What Pawar saheb said was that the way the matter is being hushed up (by the government) and attention of people from the issue is being diverted, the doubt is deepening," Malik added.
As far as Anwar is concerned, he hasn't decided his next move yet. "No decision has been taken so far about my future political move. I will be deciding that after consulting my supporters," he said, on the possibility of his return to his former party Congress. Anwar, who has served as a union minister in past, had joined the opposition chorus to press for a Joint Parliamentary Committee probe into the matter.
Congress too has got down to the business of undermining the statements made by Pawar but seems ready to accommodate Anwar, if the latter wished. Congress leader Prem Chand Mishra called Anwar a 'fine leader'. "We shall be eagerly looking at his next political move," he said.
Anwar, who had been a Congress Bihar Unit chief in the past, was one of the founding members of the NCP. He formed the party partnering Pawar and PA Sangma in 1991 and protested Sonia Gandhi's elevation to PM post on grounds of being a foreigner.
Also read: Rafale Deal: Sharad Pawar takes PM Modi's side, says no doubt on his intentions