5 Natural antibiotic food items you should consume to keep diseases at bay
Here's how you can consume natural antibiotic food items to fight and cure diseases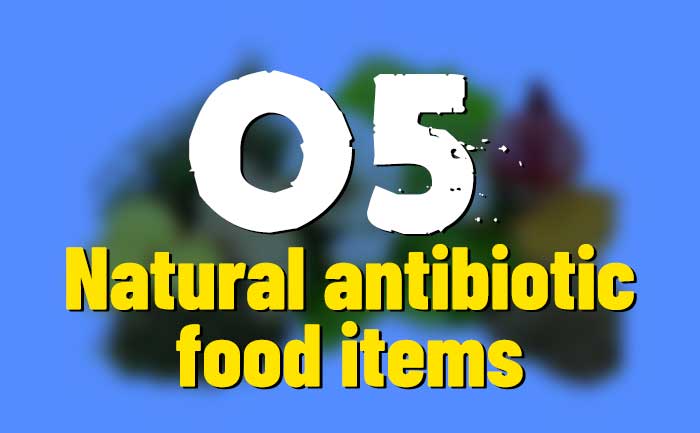 There are many people out there who don't like taking medicines and want to try a natural way to fight diseases or cure them. In fact, it happens to some people that they have digestion issues after they take antibiotics or some suffer from acidity. However, there are also natural antibiotics food items that you could try and see if it gives you some kind of benefit or relief from the disease or ailment that you might be suffering or if you want to keep diseases at bay as a precaution.
Here's how these natural antibiotic food items can help in keeping diseases at bay:
1. Ginger
Ginger is one such spice that is packed with nutrients as well as bio active compounds that have powerful benefits for body and brain. Interestingly, ginger is a natural antibiotic. Also, according to some studies ginger can actually fight many bacteria strains and treat even nausea beside other things. Try drinking ginger tea or add ginger in your food to keep diseases at bay and stay happy and healthy.
2. Garlic
Garlic is a super food that should be definitely there in your diet at least in one meal a day. There are many benefits of Garlic like it improves cholesterol levels, lowers the risk of heart disease, can effectively combat sickness and also has significant medicinal properties. Eat garlic to cure or fight diseases and it can also keep diseases at bay. You can use two cloves of garlic per day to get health benefits of it.
3. Honey
Honey is a natural antibiotic food item that since time immemorial has been used as medicine to traditionally treat and heal wounds and infections. In addition to this, with the help of honey one can treat wounds, burns, ulcers as well as skin grafts. What's more is the antibacterial effects of honey due to its hydrogen peroxide content is responsible for curing several diseases.
4. Clove
Cloves is a spice that has been used in traditional medicine and also cooking. This spice is high in antioxidants, kills bacteria and improves Liver health. Clove can also reduce stomach ulcers, treat dental sores. Not only that, clove is also found being used in many home remedies and much more. If used in moderation, it can provide many health benefits.
5. Oregano
Oregano has many benefits to offer as it prevents chronic diseases, improves digestion, increase energy and much more. Apart from that, it also works as an effective natural antibiotic. There are many reports that suggest that oregano helps in boosting the immune system and in keeping many diseases at bay.
( Disclaimer: Consult your doctor before using these foods as an antibiotic.)
Also Read: 5 Impressive Health Benefits Of Walnuts By Adding It To Your Diet