Messiah streaming on Netflix: How to watch Messiah online and download
Here's how you can watch and download Netflix Original, Messiah season 1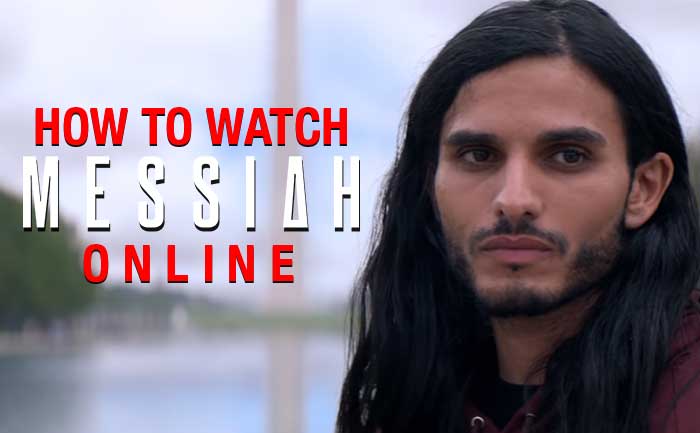 The first season of Messiah, comprising 10 episodes, is now streaming on Netflix. All the 10 episodes of Messiah season 1 were released on January 1, 2020. The controversial American thriller web series is created by Michael Petroni. The Netflix original web TV series features Mehdi Dehbi, Tomer Sisley, Michelle Monaghan, John Ortiz, Melinda Page Hamilton, Stefania LaVie Owen, Jane Adams, Sayyid El Alami, Fares Landoulsi and Wil Traval.
The story of Messiah revolves around an investigation into a charismatic man who people believe that he has potential to perform miracles. In this article, we will share how you can watch online and download Netflix's Messiah season 1 for free.
Messiah is one of the many series released to be in 2020 on Netflix. The controversial series has been in the news for all the wrong reasons. Yes, it has stirred a lot of controversy and received plenty of backlash on social media but it has finally been released on Netflix. You Season 2 Streaming On Netflix: How To Watch You 2 Online & Download
According to reports, over 4,000 people have signed a petition calling the series as "evil and anti-Islamic propaganda" and demanding withdrawal from Netflix. The petition reads, "This topic is rather sensitive and making a production like this will only have viewers forgetting the fact that this matter is not a joke."
How to watch Netflix Original Messiah online and download in USA
The controversial series Messiah is now streaming on Netflix. All you have to do is to watch Messiah online, you will have to sign-up for a Netflix account. If you do not want to buy Netflix subscription, do not worry the Streaming giant provides a month-long free trial to watch Messiah as well as exploring other content on the platform.
Notably, Messiah season 1 will not be available on any other streaming platforms in USA, because it is now Netflix original TV series.
Once the trial period ends, there are a few streaming options available for the same. The standard plan of Netflix costs Stateside subscribers $12.99 a month (£10.05). Netflix's other plans, the Premium and Basic, cost $15.99 (£12.37) and $8.99 (£6.96) respectively.
If you have watched Messiah season 1, you must be desperately waiting for Messiah season 2. If you do not know how to watch and download the second season of You, then you must read this article till the end.
How to watch online and download Messiah in UK
If you live in the UK, you also have the similar options to watch Messiah series. As we have mentioned above that it is a Netflix original series and only exclusively available on Netflix, you do not have other option to stream online.
Even if you are in the UK, you also have a 30-day free trial but unlike the US, the prices differ for each of Netflix's plans. The basic plan might costs you £5.99 a month in the UK while its standard plan will costs you £8.99 a month.
For £11.99 a month, subscribers can opt for the Premium plan and stream on up to four screens in Ultra HD.
It is yet to be know, whether Messiah season 2 will be renewed or not.
Messiah is now available to watch on Netflix.