Niki Lauda: Three Time F1 champion passes away at 70
Niki Lauda, three-time Formula One world champion, dies aged 70 from influenza.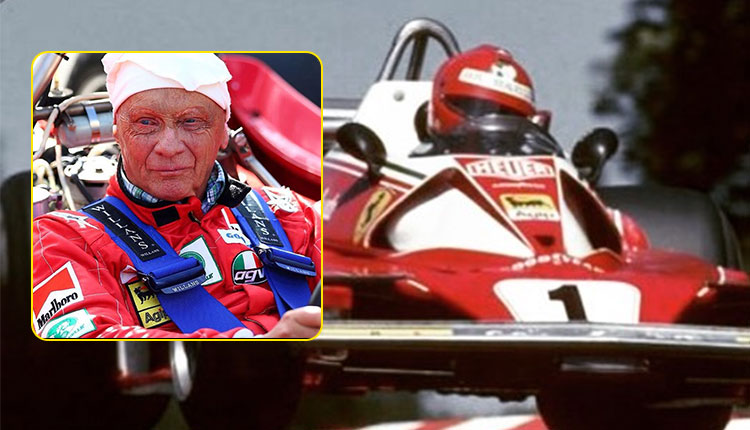 Niki Lauda three-times Formula One champion passes away at the age of 70 on Monday. Lauda had been battling health issues for a long time. His demise came months after having a lung transplant, reports Austrian media. Lauda, who recovered from a near-fatal accident to become one of motor racing's greatest drivers, died peacefully.
His family said in a statement sent to CNN, "With deep sadness, we announce that our beloved Niki has peacefully passed away with his family on Monday. His unique achievements as an athlete and entrepreneur, his tireless zest for action, his straightforwardness and his courage remain. A role model and a benchmark for all of us, he was a loving and caring husband, father and grandfather away from the public, and he will be missed."
Formula 1 too tweeted,
Rest in peace Niki Lauda.

Forever carried in our hearts, forever immortalised in our history. The motorsport community today mourns the devastating loss of a true legend.

The thoughts of everyone at F1 are with his friends and family. pic.twitter.com/olmnjDaefo

— Formula 1 (@F1) May 21, 2019
Lauda won F1 titles with Ferrari and McLaren in 1975, 1977 and 1984. He was hugely admired, respected and liked within F1 after a remarkable career. A horrific accident had left him severely burned and injured in 1976. Nevertheless, he returned to racing just six weeks later. He competed in 171 races and won 25.
Born to a wealthy family in Vienna, he had been expected to follow his father into the paper manufacturing industry. Instead, he went into motorsport and joined Ferrari in 1974.
Lauda founded three Austrian airlines: Lauda Air, Fly Niki, and Laudamotion. He also served as a non-executive chairman of Mercedes-Benz Grand Prix.
May His Soul Rest In Peace
Also Read: Australian F1 legend Mark Webber calls for increase in road speed limits to avoid congestion