Nirmala Sitharaman Press Conferrence Live: All Key Announcements From Economic Package Finale
Check Out All Key Announcements From Economic Package Finale From Nirmala Sitharaman's Live Press Conference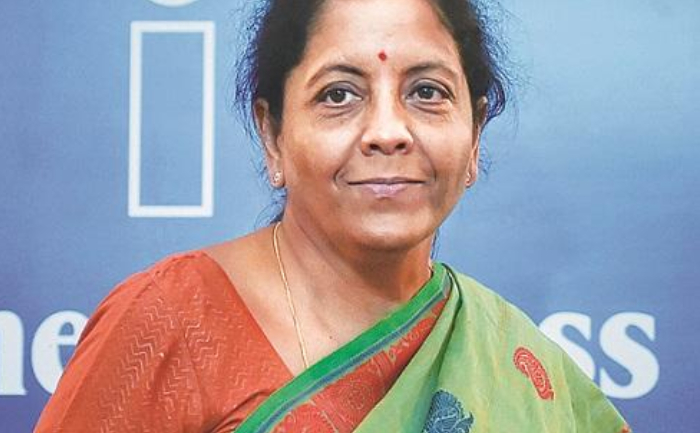 The Finance Minister of India, Nirmala Sitharaman hosted a live press conference on Sunday i.e May 17 and she outlined the final tranche of the Rs 20 lakh crore economic package announced by Prime Minister Narendra Modi in his speech. The package aims to empower the economy in the coronavirus crises. She hosted her fourth press conference today and gave a detailed break-up of the ₹20 lakh crore package which includes liquidity measures of ₹8 lakh crore announced by the RBI as well as the Gareeb Kalyan Yojna.
Highlights From Nirmala Sitharaman's Press Conference:
1. "As a nation today, we stand at a very crucial juncture. Such a big disaster was a signal for India. It has brought a message and an opportunity," said the Finance Minister, Nirmala Sitharaman addressing PM Narendra Modi's recent quote.
2. In her speech today, she focused on these seven areas:  MGNREGA,  Health and Education, Businesses and Covid, Decriminalisation of Company's Act, Ease of doing business,  Public Sector Enterprises and related matters, State governments and resources related to state governments.
3. She said, "Soon after lockdown, we came with PM Garib Kalyan Package, we provided food grains to those who needed it, we did not want to scout for money to search for grains. Pulses too were given three months in advance. I appreciate the concerted efforts of FCI, NAFED and states, giving pulses and grains in huge quantities, despite logistical challenges."
3. "Shramik special trains were started when it was possible for workers to move, states were requested to bring workers to stations, 85% cost was borne by the Central government", said the FM.
4. "Health-related steps that have been undertaken – Rs 15,000 crore was released by the PM, insurance cover of Rs 50 lakhs per person for health professionals was announced, made sure telemedicine comes into play, capacity building exercises have been taken up, for protection of health care workers, amendment of Epidemic Diseases Act was required which was undertaken," she said.
5. "Online education is being taken up in a big way….. Another 12 channels will be added. It will be a great help to students in rural areas. Children love technology and adapt quickly. 200 new textbooks being added to E-pathshala," the finance minister said.
6. The government has taken a number of health-related steps for COVID19 containment- Rs 15000 crore announced for states, essential items and testing labs and kits along with rolling out of teleconsultation services, the launch of Arogya Setu app and protection to health care workers with adequate PPEs-says Nirmala Sitharaman.
7. She stated that Universities will be allowed to start an online course for the students.
8. Debts due to Covid-19 will not be included in the category of 'default', says Nirmala Sitharaman.
9. All sectors are open to the private sector while public sector enterprises will play an important role in defined areas.
10. Stimulus from earlier measures/revenue lost due to tax concessions: Rs 7,800 crore. Gareeb Kalyan package is Rs 1,70,000 crore and PM's health sector announcements is Rs 15,000 crore. The total comes to Rs 1,92,000 crore, announces FM Sitharaman.
11. The Finance Minister also gave a tranche-wise break up of the Rs 20 lakh crore economic package announced by Prime Minister Modi. Take a look the break-up here below:
Earlier measures: Rs 1,92,000 crore
Tranche 1: Rs 5,94,550 crore
Tranche 2: Rs 3,10,000 crore
Tranche 3: Rs 1,50,000 crore
Tranche 4+5: Rs 48,100 crore
RBI measures: Rs 8,01,603 crore
Total: 20,97,053 crore
You can also watch the video right here below:
LIVE: Press conference by Smt. @nsitharaman. https://t.co/OJaVz9QHVe

— BJP (@BJP4India) May 17, 2020
For more such updates, stay hooked on to The Live Mirror.
Also Read:  Nirmala Sitharaman Press Conference: Rs 1 Lakh Crore Announced For Agriculture Infra Fund