Is Nitish Kumar planning a ghar wapsi with 'Mahagatbandhan' in Bihar?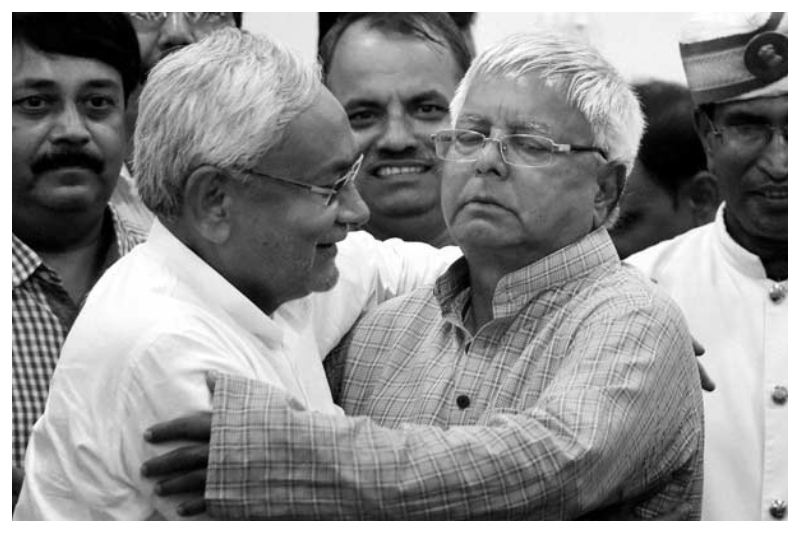 Nitish Kumar, who made a coalition with RJD and Congress and formed the government under the umbrella of 'Mahagatbandhan' (grand alliance), broke apart in July 2015 and walked with BJP. Citing serious corruption charges against his long time political friend, RJD supremo Lalu Prasad Yadav, Kumar aligned with the same party (BJP), who he accused before elections. Now as per the sources, he is planning for a 'ghar wapsi' (home coming).
The fight over who will rule Bihar – Bahaari (Outsider) or Bihari – was making the rounds between Prime Minister Narendra Modi and current Chief Minister Nitish Kumar in 2015, just before assembly elections in Bihar.
Also Read: Nitish Kumar in a surprise turn of events questions NDA's 'Demonetization' move
According to Kumar's close aides, representatives are in close contacts with the RJD legislators and also mulling to get a re-entry into the 'Mahagatbandhan' with Congress before the 2019 General Elections, reports ThePrint. It is also heard that Lalu and Kumar's close aide had already met once in Mumbai during an Iftar party last month.
If sources are to be believed, the alliance between BJP and JDU might not last till 2019. With an indication that the JDU would like to join hands with its 'Grand Alliance' again, political arena has become hot in Bihar. Also, talks with former head honcho of JDU, Sharad Yadav has also done by Kumar's aides.
Also Read: CM Nitish Kumar snubs PM Modi, again-this time over International Yoga Day
Though Lalu might seem hopeful to hug his old friend Kumar again, his son Tejashwi is not in a mood for business with the current chief minister. Tejashwi had been of the idea since the formation of the state government that Kumar is an opportunist and cannot be trusted. Even many RJD leaders feel the same and have stated many a times that Kumar had ditched to the people of Bihar.
However, close aides of Kumar are hopeful to align with the leaders of Congress. Indicating the support to 'mahagatbandhan', Kumar this time did not participate in the 'International Yoga Day', though being a BJP-ally. He also had spoken against demonetisation move and Assam's Citizenship Bill.
Also Read: BJP Pulls out of alliance with PDP in Jammu and Kashmir; calls for Governor's rule
Considering the fact that Congress wants to ally with all the regional parties to contest against BJP in 2019 General Elections, it is least likely they will take the support of Kumar, citing trust factor. For Congress, RJD is a better ally. But it all depends on time to decide.
Photo Courtesy: NDTV