Raj Babbar respond to threats from BSP's Guddu Pandit
Bahujan Samaj Party candidate Guddu Pandit threatens Raj Babbar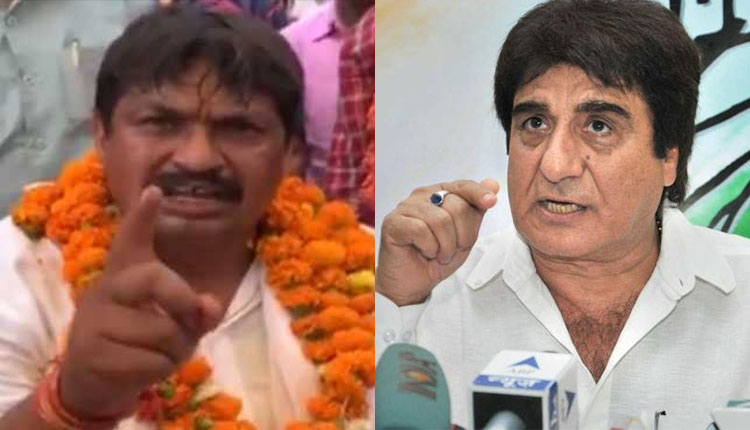 As the nation is coming together for the Lok Sabha 2019 elections, a war of words between actor cum politician Raj Babbar and his opponent Guddu Pandit from Mayawati's Bahujan Samaj Party (BSP) in Uttar Pradesh's Fatehpur Sikri took place during a rally on Monday. The BSP candidate had used an offensive language against Raj Babbar calling his supporters dogs.
He said, "Sunn lo Raj Babbar ke kutton, tumko aur tumare neta nachaniya ko dauda dauda ke jooton se maarunga jo jhoott faelaya samaaj mein. Jahan milega, Ganga maa ki saugandh tujhe jooton se maarunga, tujhe aur tere dalaalon ko (Listen Raj Babbar's dogs, I will beat you and your leaders with shoes if lies are spread in the society. Wherever I find you, I swear on Ganga I will beat you and your middlemen with shoes."
Raj Babbar on Tuesday hit back at his BSP opponent, saying he could not really compete with a person who shows "no decency" while speaking.
The politician cum actor further told news agency ANI that, "His parents would have given him advice. If that did not get through to him then who is Raj Babbar to say anything to him?"
Not only Guddu Pandit but BJP's Yogi Adityanath, Union Minister Maneka Gandhi and BSP chief Mayawati along with Himachal Pradesh's BJP chief Satpal Singh Satti too have been punished for their statements.
The seven-phase Lok Sabha Elections 2019 in Uttar Pradesh started on April 11 and will continue till May 19. Counting of votes will take place on May 23.
Also Read: Alia Bhatt Reveals Why She Cannot Cast Her Vote In Lok Sabha Elections 2019