Numerological Predictions for the week ( January 1 to January 7, 2021) by Celebrity Numerologist Hirav Shah
Here are the Numerology Predictions from Astro Strategist, Business Astrologer and Celebrity Numerologist Hirav Shah for the week (January 1 to January 7, 2021)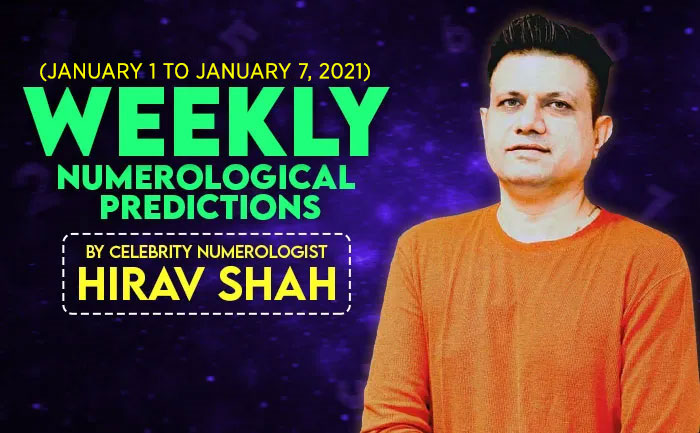 Numerology is a study of numbers in your life. By calculating certain numbers (typically birth names and birthdates are the primary numbers calculated), one may get a clearer picture of themselves. As an element of astrology and fortune-telling, numerology has long been employed to predict future events. World-Renowned Astro Strategist, Business Astrologer, and Celebrity Numerologist Hirav Shah is here with the most accurate Numerological predictions for the week (January 1 to January 7, 2021 ) as per your birth date.
Check out the weekly predictions (January 1 to January 7, 2021) here:
1. Number 1 (SUN): (Those born on the 1st, 10th, 19th and 28th in any month)
Meeting like-minded people will give you new energy. The cooperation of any close relative will also be received for the achievement of the goal. You will also try to maintain a strong financial position. There is potential for a reasonable return on the sale of the property. You may get Troubled by gas and constipation.
Avoid wearing Pink
Lucky Days: Wednesday
Lucky Colour: Orange
 2. Number 2 (MOON) (Those born on the 2nd, 11th, 20th and 29th in any month)
Economic conditions can be a bit shaky, so stay tuned. It is only right to have patience and restraint at this time. Try to do self-observation by distracting yourself from wrong activities, which can give you a lot of peace and relief from stress. Significant deals can be made in a business dealing with the sale of an old property.
Avoid wearing Magenta
Lucky Days: Tuesday
Lucky Colour: Brown
 3. Number 3 (JUPITER) (Those born on the 3rd, 12th, 21st and 30th in any month)
Try to complete your tasks instinctively instead of in a hurry. This will make your task easier. Disputes can arise because of any misunderstandings in family life. Thinking too much can give you huge loss of opportunities, so make a decision right away and start working.
Avoid wearing Light Green
Lucky Days: Thursday
Lucky Colour: Navy Blue
 4. Number 4 (URANUS) (Those born on the 4th, 13th, 22nd and 31st in any month)
This is a great time to start a new job and also to enhance your business. You will find success in your endeavors. Believing in your own dignity and ideals instead of wealth will lead you to success. Your interest in spiritual activities will also increase and you will get mental fascination.
Avoid wearing  Violet
Lucky Days:  Saturday
Lucky Colour: Dark Green
5. Number 5 (MERCURY) (Those born on the 5th, 14th and 23rd in any month)
Your Karma will also shape your destiny. Your overly disciplined behaviour can be a nuisance to family, so there is a need to change your behaviour a little. A few people of negative activity will criticize or condemn you, but don't worry, you won't be harmed.
Avoid wearing Gray
Lucky Days: Sunday
Lucky Color: Warecolour
6. Number 6 (VENUS) (Those born on the 6th, 15th and 24th in any month)
If you are planning to buy or sell a property at this time, this is the right time to implement it. You may also get a chance to have any religious or social planning. Any old health problem can be relieved. Forgive the mistakes of others and keep the relationship intact.
Avoid wearing Blue
Lucky Days: Monday
Lucky Colour: Cream
7. Number 7 (NEPTUNE) (Those born on the 7th, 16th and 25th in any month)
You may not be able to focus on your family because you are too busy with personal tasks, which can lead to frustration for family members. Your family and society will continue to dominate. Implement it by outlining it before doing any work. Excessive colds can cause chest pain.
Avoid wearing Red
Lucky Days:  Friday
Lucky Colour: White
8. Number 8 (SATURN) (Those born on the 8th, 17th and 26th in any month)
Spending too much time in outdoor activities will stop your own personal work. The present is a time of success. At this point, you put all your hard work and energy into your work. Problems such as urinary tract infections and inflammation are more likely to occur. It will be beneficial for you to seek the advice of your spouse or family members in any of your work.
Avoid wearing Golden
Lucky Days: Thursday
Lucky Color: Yellow
 9. Number 9 (MARS) (Those born on the 9th, 18th and 27th in any month)
Do not disclose your plans and activities to anyone, but be aware that laziness can lead to many opportunities. Your interest in spirituality and knowing a few secrets will increase. You will also receive excellent information. Don't put too much rock-talk on children. Doing so can make the house worse.
Avoid wearing Orange
Lucky Days: Sunday
Lucky Color: Sky Blue
Celebrities of the week :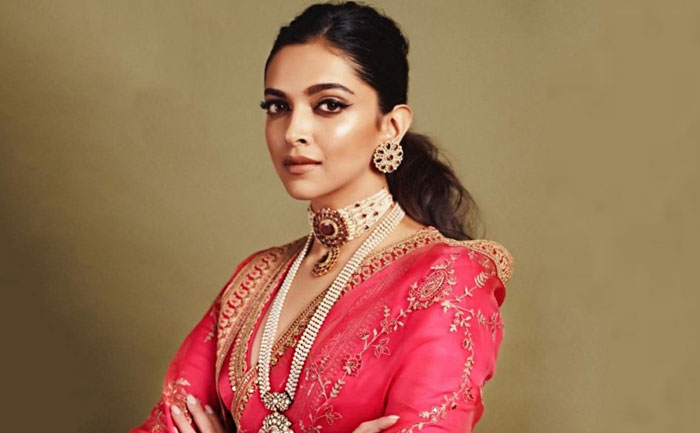 January 1 – Vidya Balan
January 3 – Gul Panag
January 4 – Aaditya Pancholi
January 5 – Deepika Padukone
January 6 – A R Rahman
January 6 – Diljit Dosanjh
ALSO READ: Numerological Predictions for the week ( December 25 To December 31, 2020 ) by Celebrity Numerologist Hirav Shah