OnePlus 6T to launch on October 30 in India, Get your tickets here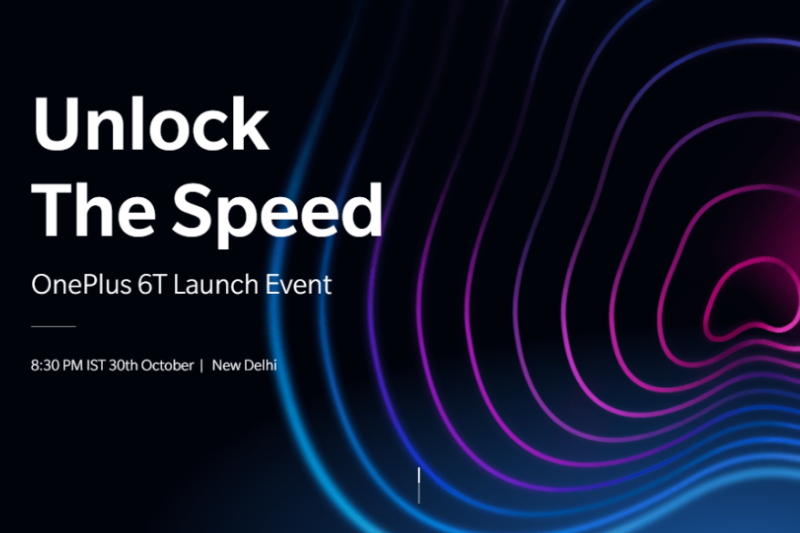 OnePlus has announced on Tuesday that, OnePlus 6T will be unveiled at an event in New York on October 30 at 3 p.m GMT. The Chinese firm issued a statement saying, following its one of the most successful year ever with its recent launch of OnePlus 6, the company invites the global community to "Unlock The Speed".
The most anticipated smartphone OnePlus 6T will be launched at the OnePlus 6T global launch event in New York. It would be the biggest ever community event in the company's history. The company will continue to help build and shape the direction of OnePlus.
The OnePlus new flagship OnePlus 6T is one of the most radical updates in the years. The phone will come up with its advanced feature in-display fingerprint sensor.
The company OnePlus has also launched trailer of OnePlues 6T, giving a glimpse of how it will look like. In a recent interview, an engineer for OnePlus told CNET, "We unlock our phones multiple times a day, and Screen Unlock reduces the number of steps to complete the action."
"By adding this feature as an addition to other display unlocking options such as Face Unlock, users will have options to unlock the display in a way that is most efficient for them."
The announcement comes hours later after OnePlus took to Twitter saying, "Check back in 24 hours for an exciting announcement. #OnePlus6T."
The display of OnePlus 6T is expected to offer Corning Gorilla Glass protection, as it houses the in-display fingerprint scanner, that enables the 'Screen Unlock' feature. OnePlus 6T will be based on Android 9 Pie, and will run the Snapdragon 845 processor. The battery backup of this OnePlus flagship is rumoured to be 3700mAh battery, and it will support the company's DashCharge technology.
Where OnePlus 6T will be launched in India?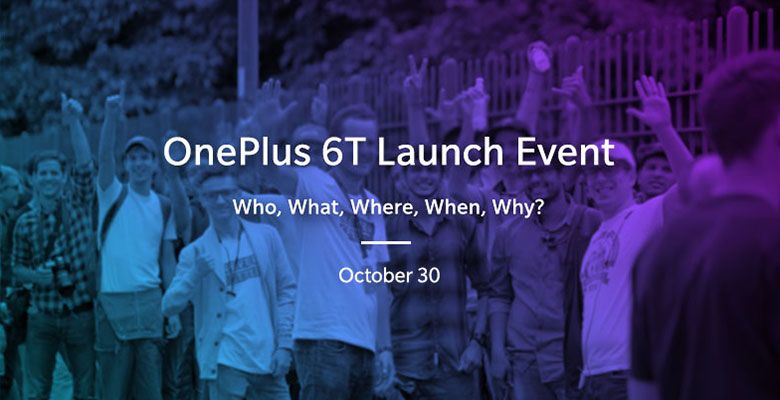 The OnePlus 6T will officially be launched on October 30 at Pier 36 in New York, but if you live in India, it will be launched at KDJW Stadium inside Indira Gandhi Sports Complex in New Delhi on the same day.
How to get tickets of OnePlus 6T launch event?
The company said, "OnePlus 6T launch events remind us of the incredible spirit of our community. Thank you for helping us reach for new heights. Your support has made this all possible, so we want to make sure you're a part of the celebrations. Make sure you don't miss anything!"
If you want to buy a ticket of OnePlus 6T launch event, what are you waiting for, these tickets are extremely limited …. Don't be late and miss the chance to buy one. Once you run out of early bird tickets, you'll still be able to grab a regular entry ticket in OnePlus store.
Also read: OnePlus overtakes Apple, Samsung to become top choice in India
Here is the calendar for OnePlus 6T launch event….Excited for the event … mark your calendar for October 30 OnePlus 6T launch day.
New York Launch: 11 AM EDT at Pier 36 NYC
Keep an eye out for @Pete , @Kyle K. ,@Nicole Q., @David Y. and myself around the launch venue!
New Delhi Launch: 8:30 PM IST at KDJW Stadium
See if you can spot @Carl, @Joel Jacob, and @Crystal Z. at the India launch.
Get your tickets and learn more at https://www.oneplus.com/6t/launch.
(Tickets for NYC launch start today, while tickets for the India launch start Oct 17.)
If you can't make it, watch the live stream broadcast at https://www.oneplus.com/6t/live (note: this link goes live on Oct 30)
Also read: OnePlus 6T pre-order booking available with massive cashback offer