Opposition unite to 'Gherao' Modi government before Monsoon Session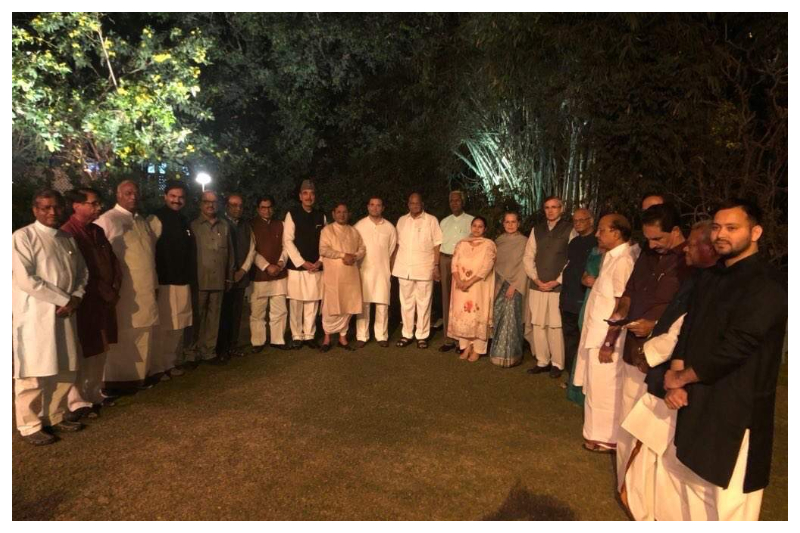 With the the Monsoon Session about to start from July 18, all the opposition parties are meeting in the national capital on Monday to discuss their strategy on how to 'gherao' the Bharatiya Janata Party-led Narendra Modi government. This would be the last Monsoon Session of Parliament before the 2019 Lok Sabha elections.
Among the main agendas expected to be discussed would be to finanlise on a joint candidate for the post of Rajya Sabha's Deputy Chairman, which is vaccant after PJ Kurien from the Congress term ended on July 1. According to the sources, all the opposition leaders are about to meet the Leader of Opposition Ghulam Nabi Azad's office in the evening to finalise the joint strategy.
ALSO READ: 'I'm like Shiva who drank poison' Karnataka CM on coalition
Providing more information about the meeting Anand Sharma had said on Sunday that all the parties are meeting on Monday, reports Deccan Chronicle. Deputy leader of the Congress in the Rajya Sabha said, "Opposition leaders will meet tomorrow to decide on issues which will be taken up in the Monsoon Session. They will plan a strategy to seek answers from the government on issues related to increasing bank frauds, women safety and threats to national security."
Internal sources have revealed the name of Trinamool Congress leader Sukhendu Sekhar Roy, which might be considered for the post, with Congress looking forward to opt for a candidate from other  opposition parties for the post of the deputy chairman. The name of other leaders are also making the rounds, but it would be the first time that a formal meeting would be held to discuss on the candidature.
Earlier, BJP-led National Democratic Alliance is seeking their candidate for the post and has sought support even from the opposition parties. Even the Chairman for the Upper House belong to the BJP. Among the names that is making the rounds from NDA side is Akali Dal leader Naresh Gujral, however, NDA can even field candidate from BJD and the AIADMK.
ALSO READ: Maharashtra Lok Sabha bypolls: BJP leads with its MP Gavit in Palghar
In the Monday's meeting, issues related to lynching, atrocities on Dalits, farmer's grievances and security of women are expected to be discussed and a joint strategy is to made by opposition parties.
Photo Credit: TOI