Persona 6 Release Date, Female Protagonist & Gameplay Trailer Characters
Persona 6: Here's everything you need to know about Persona 5: The Royal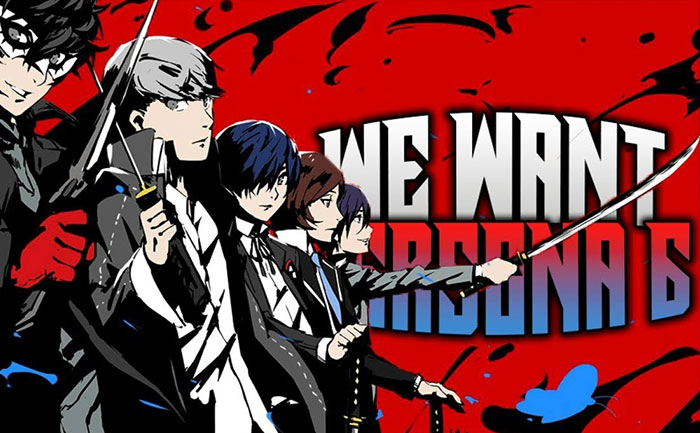 Developed by Atlus, Persona 5 has redefined the gaming industry. For the unversed, Persona 5 was the sixth installment in the Persona series. The role playing game was initially released in 2016 and its expanded version featuring new and altered content, Persona 5 Royal, which was released in Japan in October 2019 and scheduled to release globally in 2020.
After Persona 5, fans have been eagerly waiting for its new version, Persona 6. According to reports, the expanded version of Persona 5, which is known as Persona 5: The Royal will have completely differently story and characters and a lot of plot twists.
Persona 5 players have been wondering what they will have in stores in the Persona 6 and when will it be released and what platforms will it be available to play? It is too early to reveal more about Persona 6 as there is no official release date has been announced as of now.
In this article, we will talk about everything about Persona 6 that we know so far. Persona 5 Romance: How And Where To Romance Characters Ann, Makoto
When is the Persona 6 release date?
Developer Atlus is surely plans to release Persona 6 in 2020 or in near future. We actually do know the exact Persona 6 release date as of now. In October 2019, company reps told Japanese gaming outlet Dengeki PlayStation. "We are working on mid-to-long term plan, including new numbered entries, so that fans can continue to enjoy the Persona series this year."
Notably, Atlus still has not given any hits about a western release date for Persona 5: The Royal. If we talk about Persona 5, it was released in September 2016 but the game was globally released in 2017. So, it is expected that Western audiences would not be able to play Persona 5 or Persona 5: The Royal until 2021.
Will Persona 6 feature a female protagonist?
Ever since Persona 3 Portable was launched to PSP, adding the possibility to play the game again and again. Yes, fans wanted to play or see the series on repeat. Early footage of P5R sparked some speculations that new character Kasumi Yoshizawa would be an alternate protagonist, but that didn't pan out. Persona 5 exam test answers,
It likely that the developer of Persona series thought that there was a more bunch of interesting ways to add to the story than simply gender swapping everything, or it was simply too time-consuming. Even though a vocal community of Persona fans love the idea of a female main character, Atlus seems to have moved away from this approach to expansions of its most recent games.
As of now, we would be surprised if they added yet another playable character to Persona 6, but we can not say anything for sure.
What will Persona 6's story be about?
You must be wondering about the story of Persona 6 but it is too early to talk about its plot. At this point, company seems to be busy focusing on the Persona 5 family of products such as The Royal and the upcoming Switch Musou brawler, Persona 5 Scramble.
It is likely that Persona 6 will be set in Japan, among a group of high school student. You will have strange dreams which could be involved some creepy people in the Velvet Room, and have to kill monsters in an alternate reality by night.
Also Read: Persona 5 Confidant Gift Guide: The Best Gift For Every Character & Romance