PewDiePie Mourns The Demise Of Sushant Singh Rajput
The YouTuber remembered Sushant from his speech at IIT Bombay.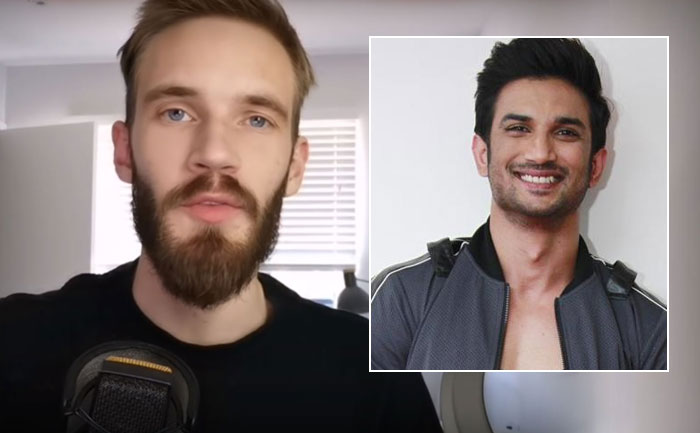 Swedish YouTuber PewDiePie has mourned the demise of Bollywood actor Sushant Singh Rajput. PewDiePie, whose real name is Felix Kjellberg, said that the Kai Po Che actor seemed like "a genuinely good dude". The YouTuber remembered Sushant from his speech at IIT Bombay. Reacting to the news of the actor's suicide, he said, "Sushant Singh Rajput — I don't think I said that correctly. I think It was a university talk of this guy and he seemed like such a good dude. Like a genuinely good dude. People were pointing to nepotism in the industry and that somehow clashed with T-series. Am past all that s**t."
PewDiePie further added that it was a shame that Sushant Singh Rajput decided to take such a drastic measure. He said, "But this is a shame that he decided to end his life because I don't know everything about him but from what I saw, he seemed like a really good dude. And someone that the industry needs. So, it's a huge loss. Rest In Peace." Sushant Singh Rajput's last film Dil Bechara will stream from July 24 on Disney Hotstar. Sushant's costar Sanjana Sanghi shared the news with an emotional post, which reads, "A story of love, of hope, and of endless memories. Celebrating our dearest, and the late #SushantSinghRajput 's legacy that will be etched in the minds of all and cherished forever." It further reads, "#DilBechara is going to be coming to everyone on @DisneyPlusHotstar on July 24. For the love of Sushant and his love for cinema, the movie will be available to all subscribers and non-subscribers."
PewDiePie left the YouTube platform earlier this year.