PM, CMs should stop taking extension terms: Jyotiraditya Scindia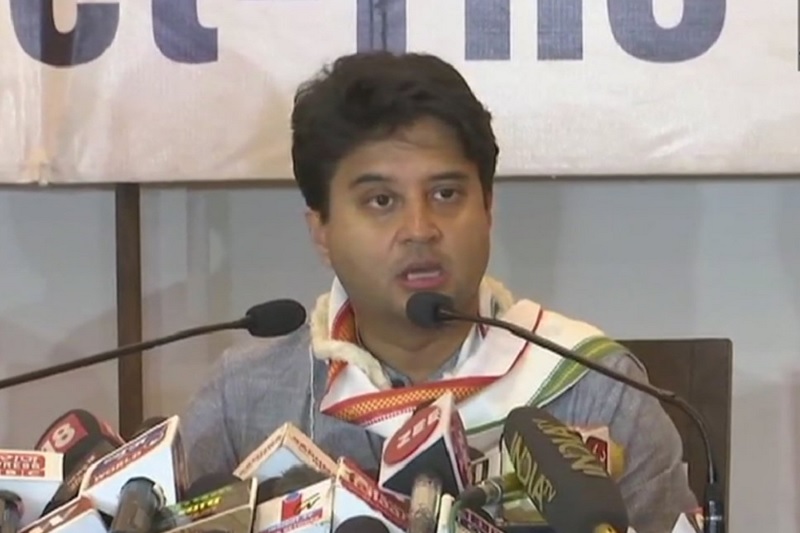 One of the most emerging faces in Congress party, Jyotiraditya Scindia sparked a controversy by saying that there should be a fixed number of terms for the post of prime minister and chief minister for an individual in this country. He pitched this idea in Bhopal while he was speaking with the media on Saturday.
Addressing the media, Scindia targetting at Madhya Pradesh Chief Minister Shivraj Singh Chouhan and Chhattisgarh Chief Minister Raman Singh, who are currently serving the third term and seeking a fourth term in the upcoming assembly elections. It is also to be remembered that Vasundhara Raje is seeking a third term in the office.
ALSO READ: Digvijaya Singh- Is he struggling to get back to the Congress fold?
Speaking from the Central Press Club in Bhopal, the Lok Sabha member from Guna said, "I am against the principle of giving extensions", adding that India should follow the system of United States where President retain his post only for once, reports Hindustan Times.  He said, "In fact, chief ministers should also have fixed terms. It might be one or two terms as it is for the United States' president, and then he should plan and perform within that period and move on and give chance to another person."
Not only the chief minister or prime minister, Scindia was also seen against the idea of giving extensions to bureaucrats who are ready to retire by Centre and state governments. He said, "I am averse to the Centre and state governments moving to hire retired government bureaucrats. If someone is retiring, he should relinquish office and make way for the person in waiting."
ALSO READ: Mandsaur gangrape: CM Chauhan seeks death sentence for accused, police constitutes SIT
Addressing the press conference, the Congress leader demanded the CBI probe into the gangrape of an 8-year-old girl in Mandsaur and murder of a farmer – Kishorilal – in Berasia. Speaking about the Mandsaur rape case, he said, "One hears of horrifying rape stories from all over Madhya Pradesh. The law is not deterring the people as there is no proper implementation of it in the state."