President Donald Trump bans Huawei with executive order
President Trump declares 'national emergency' over threats against US Telecom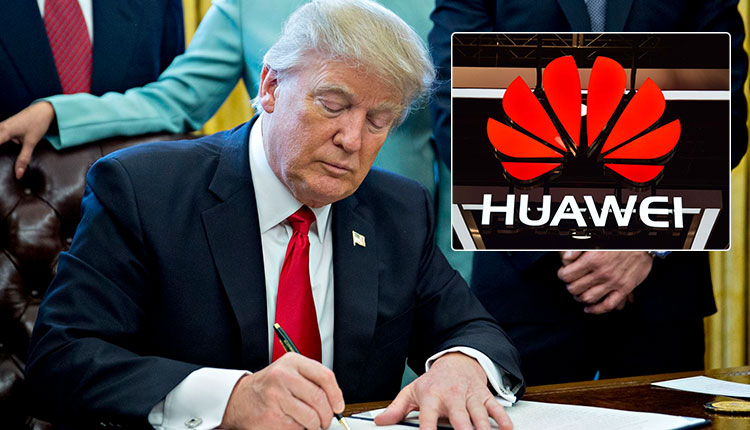 President Donald Trump has signed an executive order that bars United States firms from using telecom gear from sources that are deemed as national security threats. The order does not specify any country or companies. But within a short period, the US Commerce Department added Huawei to the entity list.
The United States adding Huawei a Chinese telecom company risks escalating the rising tensions between the two nations over trade. By adding Huawei to the so-called Entity List, the Trump administration ensures Huawei will be covered by the new executive order. Apparently, Trump is seeking to apply additional pressure on China in trade talks, with stiffer tariffs affecting billions of dollars of goods.
As reported by the senior administration officials, the document reflects Trump's commitment to keeping the nation's networks secure from foreign adversaries. Many US officials have openly asked allies not to use Huawei gear. They feel that the company's products could offer the Chinese government a way to spy on sensitive US communications.
Some more specific rules will be developed over the next 150 days and US business will be invited to offer their feedback.
This move by Trump was not welcomed by China who urged the US to stop these wrongful actions. They are also of the view that the banning of Huawei from the United States will not be beneficial for American businesses and commerce. It will hamper their efforts to develop 5G technology.
In a statement issued by the company, they said that restricting Huawei from doing business in the US will not make the US more secure or stronger; instead, this will only serve to limit the US to inferior yet more expensive alternatives, leaving the US lagging behind in 5G deployment.
The proposal could prove costly to small and rural wireless carriers, many of whom use equipment from Huawei. The reason they do so is that the largest competitors, Europe's Nokia (NOK) and Ericsson (ERIC) are not cost efficient like Huawei.
The order has left many American telecom companies that rely on foreign-made equipment wondering how it would be implemented.
Also Read: President Donald Trump Wants To Use 6G As Soon As Possible