Tej Pratap Yadav says not returning home unless family backs him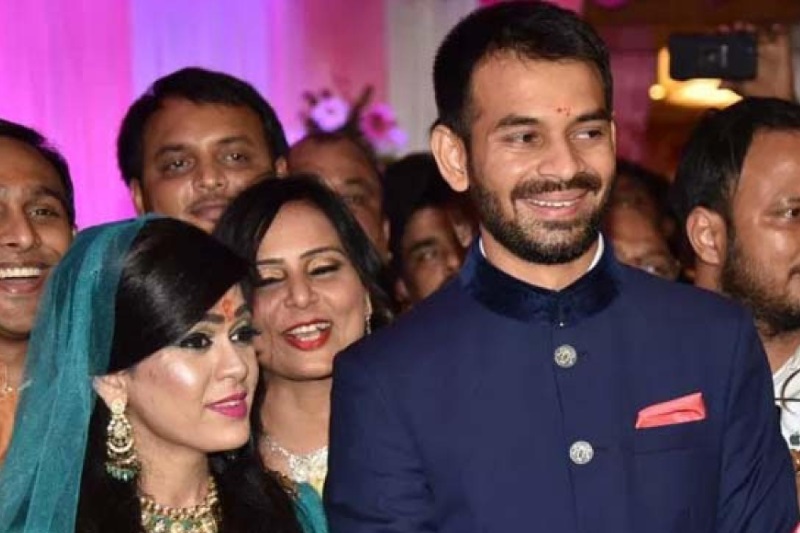 Tej Pratap Yadav, elder son of RJD chief Lalu Prasad Yadav, revealed that he is staying in Haridwar and won't return home in Patna until and unless Yadav family backs his decision to divorce his wife of six months, Aishwarya Rai. While talking to a regional television channel in the Bihar capital, Tej Pratap wished brother Tejashwi but said that he won't join the celebrations in the capital. Tejashwi  Yadav is believed to be celebrating his birthday in New Delhi with his sisters.
Tej Pratap was last spotted in Bodh Gaya, where he checked into a hotel after meeting father Lalu Prasad Yadav at the hospital in Jharkhand's Ranchi where the RJD chief is currently undergoing treatment. It is learnt that Lalu Prasad Yadav is upset with his son's decision to divorce wife.
The former Bihar chief minister is serving jail sentence in several fodder scam cases and is currently admitted in a hospital in the Jharkhand capital on medical grounds. "Our differences are irreconcilable. I had said this to my parents before the marriage was solemnized. But nobody listened to me then and nobody is listening to me now. Until they agree with me, how can I return home?" Tej Pratap said. The duo got hitched on May 12.
The news of Tej Pratap's displeasure over Tejashwi's growing power in party was scoffed off by the elder brother. "I offer my blessings to Tejashwi. May he become the next chief minister of Bihar. I would be by his side and help him the way Krishna had assisted Arjuna in the battle of Mahabharata," Tej Pratap said without much ado.
However, Bhola Yadav, a close aide of Lalu Yadav and RJD national general secretary, pleaded to the scribes "not to make news out of differences within the family." "Laluji has been not keeping well. The developments have only made matters worse for him and the way things are being highlighted in the media is causing him further anguish," Bhola Yadav said.
ALSO READ: Tej Pratap yet to return home post-divorce talks, confirms family