PUBG Mobile: 5 Exciting New Features To Look Forward To In 2020
PUBG Mobile had a phenomenal 2019, here's what the popular game might bring forth in 2020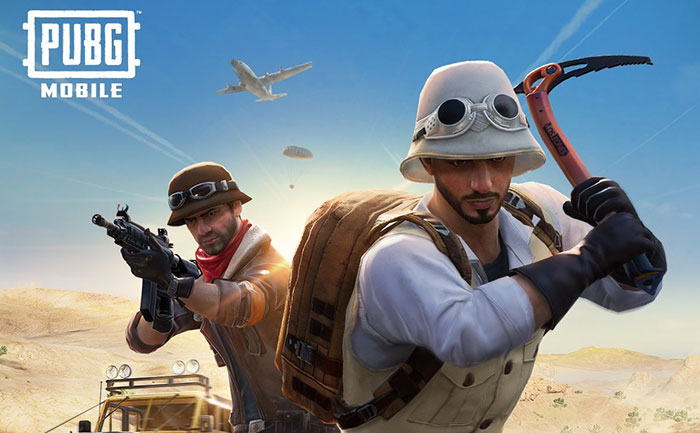 PUBG Mobile had a fantastic run through 2019 and the momentum is expected to continue right into 2020. While PUBG Mobile narrowly missed being the most downloaded game of 2019, Tencent announced a new web series based on the popular game.
With all these exciting things going for the game, we are excited to see what 2020 will bring to PUBG Mobile. While these are mostly unconfirmed reports, PUBG Mobile could see some of these features come to life in 2020.
5 Exciting New PUBG Mobile Features In 2020
Drones
Drones might finally be making their way to PUBG mobile in 2020. However, unlike COD mobile, the drones would be spying tools rather than weapons. The news of these drones making their way to PUBG Mobile came about when a YouTube gameplay footage revealed these drones in action.
Call Of Duty allows players to attack their enemy with killer drones. For now, it doesn't look like the PUBG Mobile drones will offer that option. There is no available information about these drones apart from this.
Higher FPS
PUBG Mobile might also get a higher FPS feature in 2020. While the feature is already active in the Chinese version of PUBG Mobile, it is yet to find it's way to the international editions. For now, the game supports 60Hz of refresh rate but higher fps for the international edition might be under development. The developers are working on introducing the 90Hz and 120Hz refresh rate support soon.
Color Blind Mode
PUBG Mobile could also be launching a color-blind mode in the new year. Tencent had announced that it will be adding a color-blind option in December 2019 during the PUBG Mobile Club Open (PMCO) Fall Split Global Finals. The General Manager of Global Publishing at Tencent Games, Vincent Wang, said at the time that the option will make the game accessible for wider audiences.
Erangel 2.0
Erangel 2.0 is already available for the PC version and is set to debut on PUBG Mobile in 2020. This PUBG Mobile update was previously set to release in December 2019 but due to setbacks was pushed forward to 2020. The promo video reveals a revamped version of PUBG's oldest map, showcasing areas such as Yasnaya Polyana, Mylta Power, and Prison.
This is mostly an aesthetics update with the major change being visible in the map textures. Everything from the reflections to the texture of the grass has been improved upon. Players can look forward to playing in a more aesthetically pleasing environment in 2020.
New TDM  Map
There is also news that there might be a new Team Deathmatch Map in 2020. The recent 0.15.5 version update introduced the latest Team Deathmatch map, named The Ruins.
ALSO READ: Is Your Child Addicted To PUBG, Here Are Top 5 Things A Parent Can Do?