Rahi Sarnobat has her sights set on Tokyo after winning gold at the Asian Games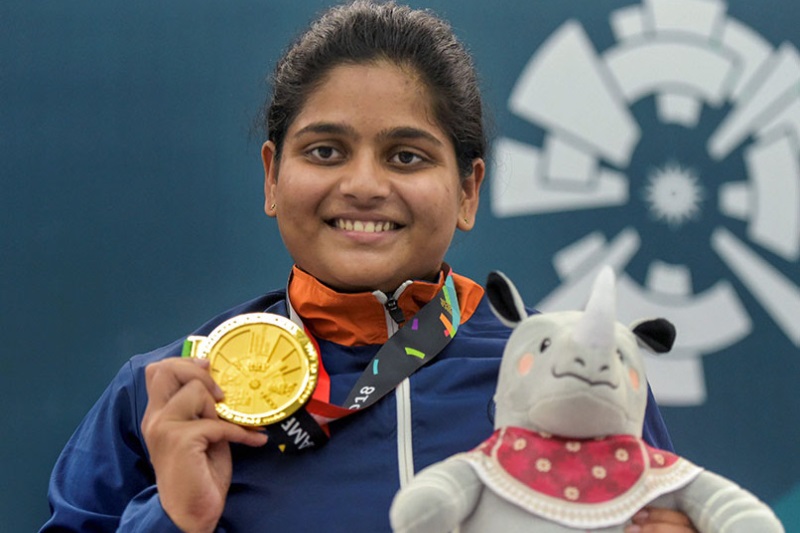 Rahi Sarnobat, the first Indian woman to win a gold medal at the recently concluded Asian Games now has her sights firmly set on repeating the same feat at the 2020 Tokyo Olympics.
At the Games this year, Sarnobat bagged the top prize in the 26m air pistol event.
"An Olympic medal is the only thing which is left to achieve. So now the next (target) will be the (2020) Olympics," Sarnobat said, in an interaction with PTI.
"I went to the Olympic Games before but those are past now. Now it should be a podium finish (in Tokyo)," she added further.
Also Read: Harish Kumar returns to tea stall after Asian Games heroics
The 27-year old further went on to add that she now needed to work on her physical as well as mental training.
"There are many things that I have to improve. Olympics is not easy. There the pressure is completely different. You need to be psychologically and physically strong. Technically Indian shooters are now in very good shape. So now we have to focus more on mental and physical training," she said.
Well-aware of the difficulties she might face ahead of her road to Tokyo, she said, "2020 (Olympics) is quite far and it's a big vision. But we have five Olympic qualification competitions and all are important as the competition will be tough and all shooters will try to qualify for the Games.
"These competitions will define where we are and what we can do or what we have to improve. It's a journey, and we have to see where we are before the Olympics," elaborated Sarnobat.
Crediting her new coach Munkhbayar Dorjsuren for her success in Indonesia, she said that it was the German's attitude that made her believe that she could make history.
"I will dedicate this (medal) more to my new coach because she worked differently with me. She (Dorjsuren) is a champion, an Olympic medallist. She has that attitude which helps me to think that I can (do it)," she said.