Rajnath Singh: Majority in J&K want panchayat polls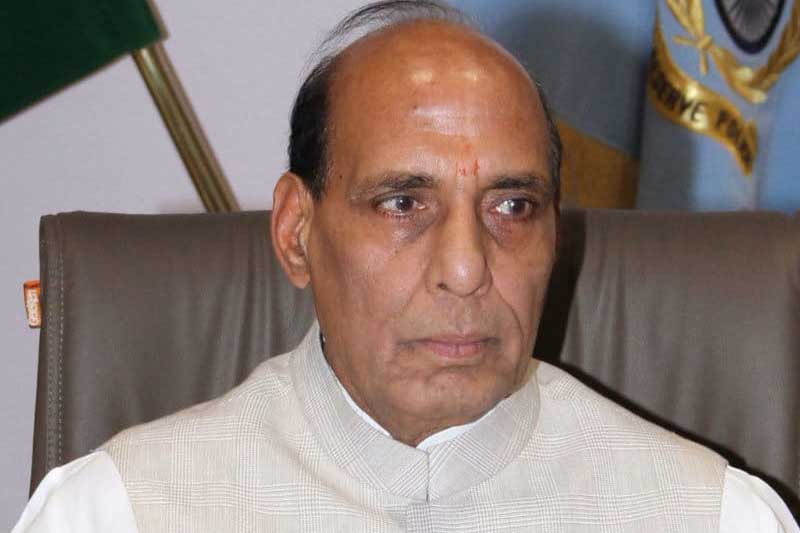 Union Home Minister Rajnath Singh once again blamed Pakistan for rising terrorist activities in Jammu and Kashmir. Singh also alleged that it is Pakistan's sponsored terrorism which trying to hinder the panchayat and urban local body polls scheduled this month. However, he was of the opinion that 90 per cent people in the state would like to participate in the electoral process.
Speaking at the HT Leadership Summit on Friday, Singh said, as reported by India today, "I do agree that the situation in Jammu and Kashmir should improve. But, the problem that we face is mostly because of Pakistan." He added, "We have always tried to improve relations with Pakistan. But the country will not mend its ways. It continues to sponsor terrorism in Jammu and Kashmir."
The Home Minister stated that under the NDA tenure the terrorist activities have decreased in the valley. Singh said that in 1995 approximately 6,000 terror incidents had taken place in Jammu and Kashmir, while the number came down to about 360 in 2017.
Singh also said that people in Jammu and Kashmir want peace and 90 percent of them want to participate in the upcoming panchayat and urban local body poll. He even claimed that that 1993 Mumbai serial blasts mastermind Dawood Ibrahim is still hiding in Pakistan and there were difficulties in bringing him back.
ALSO READ: Rajnath Singh: Terrorism in Kashmir is Pakistan-sponsored