Ram Vanji Sutar: A man behind Statue of Unity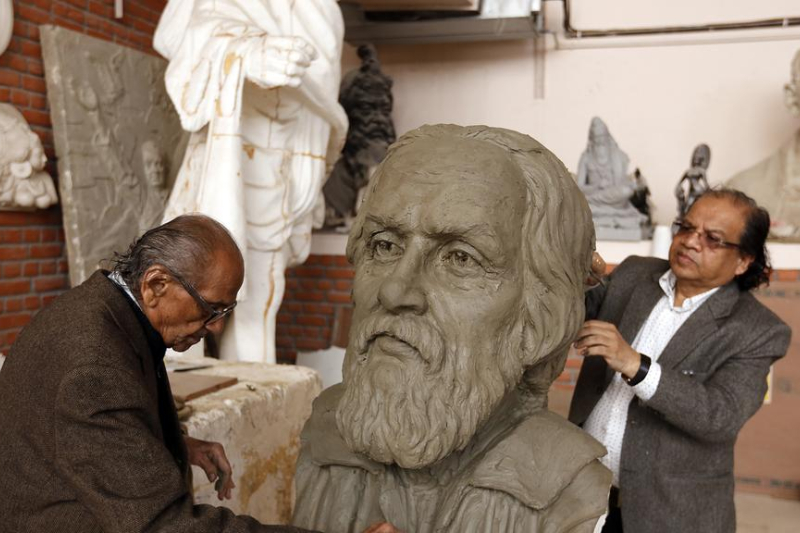 Ram Vanji Sutar — a man behind the Sardar Vallabhbhai Patel — Statue of Unity. Vanji Sutar is popularly known for his perfection, art and beauty of architecture. Ram Vanji Sutar has created over 50 monumental sculptures around the world including newly inaugurated Sardar Patel's Statue of Unity in Gujarat.
The renowned sculptor has a long list of awards in his kitty. Due to his commendable job, and perfection he was awarded the Padma Shri in 1999 and Tagore Award in 2016.
In his decade-long career which began in 1950, he started flourishing after his Chambal Symbolic monument at the Gandhi Sagar Dam in the last years of the 50s. Carved out of a single stone, the 45-ft tall art piece of a mother and her two children is a sight to behold.
Impressed by the beauty of Ram Vanji Sutar architecture, the then-Prime Minister late Jawaharlal Nehru commissioned him to create a 50-ft bronze monument to mark the craftsmanship of workers who constructed the Bhakra Dam. The Triumph of Labour statue, which was installed on Republic Day 1959, still remains a focal point on May Day celebrations.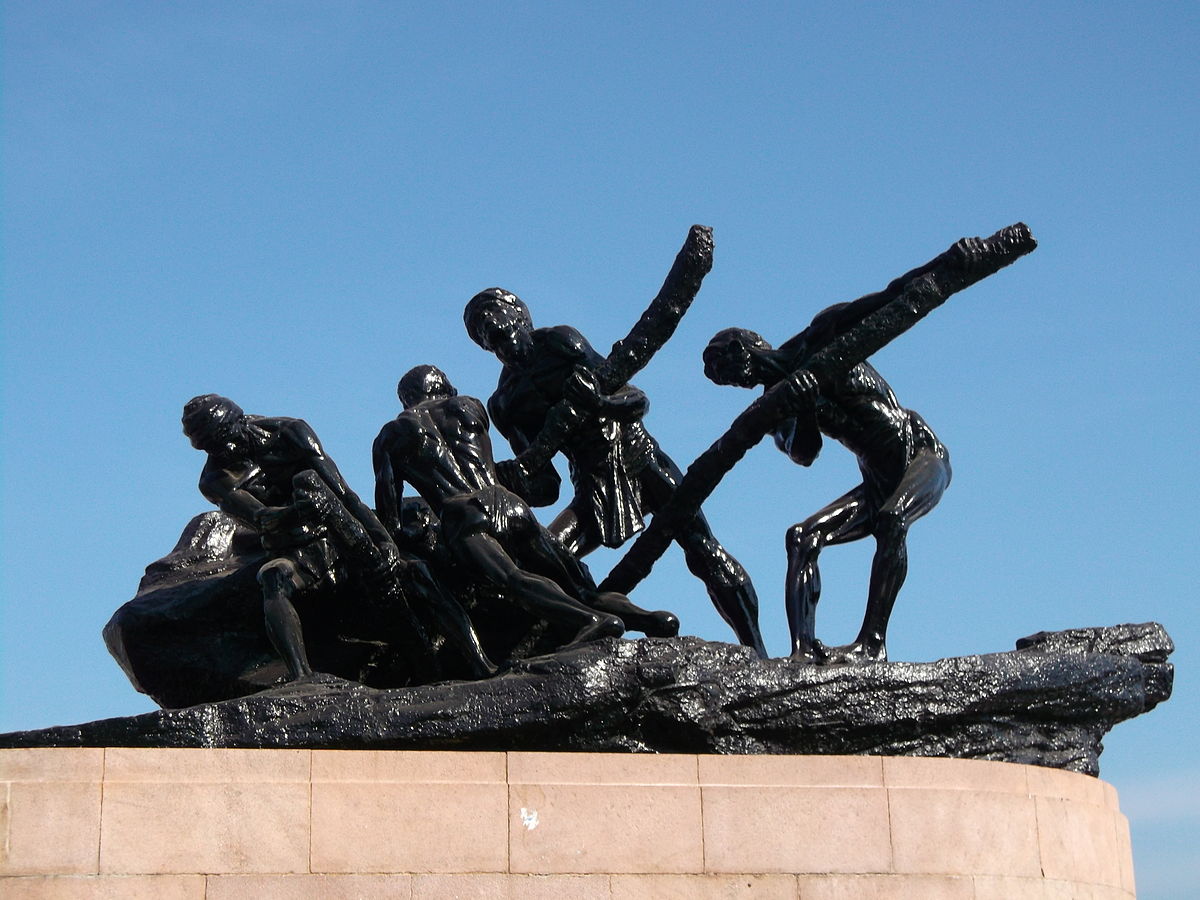 In spanning almost 6-decade career, 94-year-old Sutar's list of artistic and architectural contributions to the nation, have become longer than the springs he has seen.
Ram Vanji Sutar was born in Gondur
Sutar was Born in a humble household of Gondur, Dhulia district of Maharashtra in 1925. He was known to be a blessed child. His guru Shriram Krishna Joshi encouraged him to foray into the world of stones and sculptures. He soon took admission to the JJ School of Arts in Mumbai to learn the craft of the art and history followed.
Also read: Sardar Vallabhbhai Patel birth anniversary: Political leaders & ministers pay rich tribute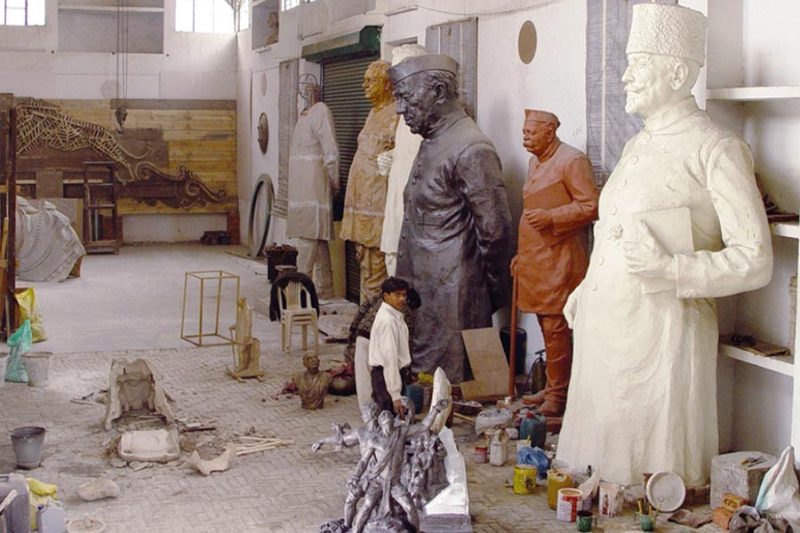 "Governments come and go but their love for statues remains. I can't even recall how many governments I have worked for to provide sculptures of their leaders. But I do remember the story behind each sculpture I have made and why they are unique in their own way," Sutar was quoted by The Times of India as saying.
Amidst dust and stone, Sutar found his calling when as an 11-year-old, he sketched an imagery of Goddess Bhawani blessing Chhatrapati Shivaji Maharaj.
The 182-metre-high 'Statue of Unity' is a tribute to the country's first Home Minister Saradar Vallabhbhai Patel — who played a major role in integrating the princely states into the Indian Union after the partition of 1947.
The Statue of Unity — is almost 29 metres taller than China's Spring Temple Buddha, the world's current tallest statue at 153 metres, and almost double as high as the 93- metre Statue of Liberty in New York.
Ram Vanji Sutar was conferred with Bangladeshi prestigious award
As the Statue of Unity is unveiled by Prime Minister Narendra Modi, Sutar will look forward to the opening of a war memorial commemorating the contribution of the Indian armed forces in World War I. The memorial, commissioned by the French, is being built by Sutar and has an Ashoka Chakra over it.
Besides India, Manipuri dance doyen Rajkumar Singhajit Singh, Bangladeshi cultural organisation Chhayanaut were also conferred with the prestigious award for the year 2014 and 215, respectively, for their contribution in the field of arts. Under the aegis of the Ministry of Culture, the prestigious Tagore Award is conferred for outstanding contribution to cultural harmony.
According to reports, the 'Statue of Unity' is filled with 1,700 tonnes of bronze and 1,850 tonnes of bronze cladding from the outside. It is made up of 565 macros and 6,000 micro panels. The core of the statue is made up of 210,000 cubic metres of cement concrete, 18,500 tonnes of reinforced steel and 6,500 tonnes of structural steel.
Also read: PM Modi unveils 'Statue of Unity' – built in honour of Sardar Vallabhbhai Patel