Rami Malek reveals he kissed Daniel Craig on No Time To Die sets
Rami Malek kissed Daniel Craig: 'Does that make me a Bond girl?'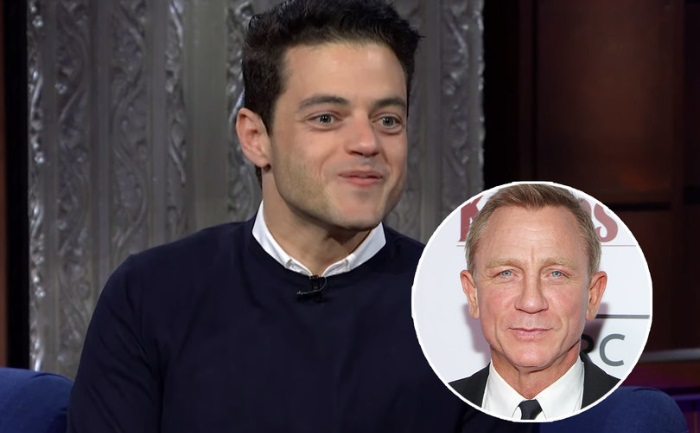 Hollywood superstar Daniel Craig is busy with the shoot of Bond film 'No Time To Die'. Craig's last movie as James Bond also features Rami Malek. The Academy Award winner has been roped in to play 007 nemeses in the upcoming project.Recently Rammi revealed that he shared a kiss with Daniel Craig while they filmed his fifth. He made this candid confession on Late Show With Stephen Colbert
Malek said, "We had a scene that was a very complicated scene and [Daniel and I] were rehearsing for it with our terrific director, Cary Joji Fukunaga. And, we're sitting at a table over hours just batting about ideas back and forth. And we finally cracked this really challenging scene. He grabbed me and picked me up. I can't tell who initiated the next moment if it was him or I, but a kiss transpired between the two of us."
"I'm going to say that Daniel initiated it … I took a moment, caught my breath, and said, 'Does that make me a Bond girl?'Colbert asked if it was welcome, and Malek said, "Very much so."
Watch the video here:
The shoot of the film is taking place at a different location with some hi-end action sequences being shot. Malek's involvement has been kept under wraps till date. The unit has been filming chase scenes around Matera's winding, narrow streets. Bond's iconic car, a vintage DB5 Aston Martin was also seen there.
Previously named Shatterhand, 'No Time To Die' also stars Naomie Harris, Lashana Lynch, Ana de Armas, Ralph Fiennes and Ben Whishaw. It is slotted to hit theaters on April 8, 2020.
Also Read: No Time To Die: Bond 25 gets new title; release date & motion poster out