Ranbir Kapoor and Katrina Kaif broke up for THIS reason
Here's why Katrina Kaif and Ranbir Kapoor called it quits.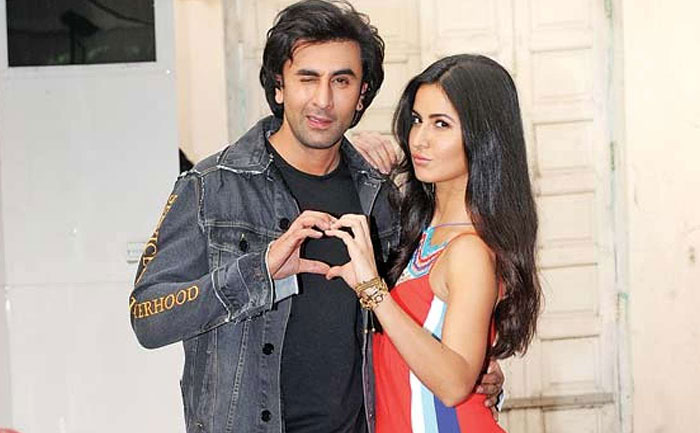 Katrina Kaif and Ranbir Kapoor reportedly dated for almost six years before they broke up in 2016. The love blossomed between the two when they were filming Ajab Prem Ki Ghazab Kahani  (2009). Katrina and Ranbir have worked together in multiple movies like Raajneeti and Jagga Jasoos, which released after they broke up.
Back then, during their breakup, there were speculations that Ranbir's ex Deepika Padukone might have been the reason for their split. But according to recent reports, it has nothing to do with Ranbir's ex-flame.
In 2015, Katrina Kaif spoke about her insecurities during her relationship with Ranbir and told GQ magazine, "My greatest fear is that if and when I get married and I am standing at the altar or the mandap, he (Ranbir) may not love me completely. That he may not know his mind well enough to be making those commitments. The anticipation of heartbreak is my only fear." 
Further, on her camaraderie with Ranbir's family, Katrina stated, "I am not as close to Ranbir's family as I would like. But I would like to hang out with them more. Family would be a defining factor when I make the decision to marry. I am a very responsive person. So, if my partner gives me what I need, I can be the best girlfriend you can wish for."
Katrina also spilled some more beans on their relationship, "See men and women, they're different. Women give birth to babies, men don't. We can't say 'oh equality on all levels, we're all the same. No, our biological needs and bodies are different. Men have been the hunters and the philanderers. Being with an actor has its own set of issues, but the basic differences arise because men are men. Cheaters will cheat anywhere," she added.
Lastly, she also added that Deepika Padukone had nothing to do with their split, "I can't enforce my will on the people in my life. Their choices are their own. I may not be happy with them but I hope that as they mature or as they evolve, their choices will change!" she said.
On the work front, Katrina Kaif will be next seen in Rohit Shetty's Sooryavanshi opposite Akshay Kumar whereas, Ranbir will be seen in Brahmastra alongside Alia Bhatt.