Will Salman Khan's Kabhi Eid Kabhi Diwali Be Based On This Leaked Story?
Salman Khan's Kabhi Eid Kabhi Diwali to address the issue of Hindu-Muslim amity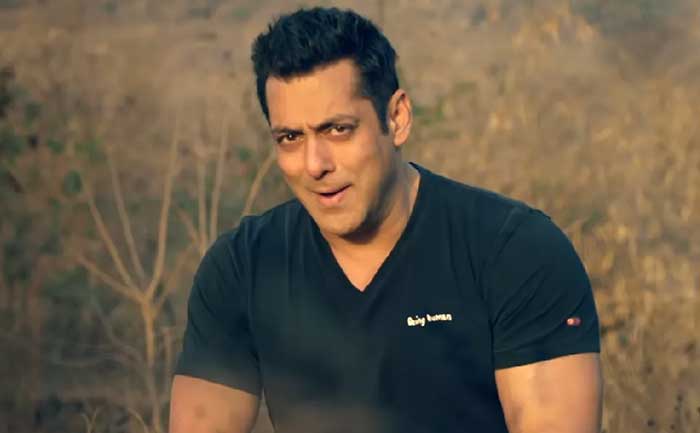 After booking Eid 2020 with Radhe: The Most Wanted Bhai, Salman Khan has recently announced yet another film Kabhi Eid Kabhi Diwali releasing on Eid 2021. The title of the film has been in the news ever since Dabangg 3 actor announced the movie on January 10, 2020.
There are people wondering and questioning why Salman Khan announced this project so early? Eid 2021 is more than one and half year away but it is Salman Khan who actually knows the reason behind announcing it so early. Well, there must be a valid reason behind it.
The alleged plot of Kabhi Eid Kabhi Diwali is doing rounds on social media stating that the film is based on country's ongoing politics. Yes, you read that right, if anything to go by the Bollywood Hungama report, the film will address the issue of Hindu-Muslim amity. That could be the reason why Salman made the announcement so soon.
A Bollywood Hungama source quoted as saying,  "In this atmosphere of polarization and toxicity, the need of the hour is messages of harmony and peace. Cinema has been a sincere platform of secularism in our country; Kabhi Eid Kabhi Diwali will take the cinematic experience back to the days of films like Yash Chopra's Dharmputra and Dhool Ka Phool. It addresses the issue of Hindu-Muslim amity."
Salman Khan's own family members belong to some different religions. The report further states, "His father is Muslim. His mother is Hindu. Helen Aunty is a Catholic. Salman's family is a living example of communal amity. The film's plot will be similar. It will portray the ups and downs in a family which celebrates both Eid and Diwali with equal fervour. It will be Salman's homage to the enduring spirit of oneness and brotherhood, a counterpoint to the currently vitiated atmosphere in the country."
So, what's your views on the alleged leaked story of Kabhi Eid Kabhi Diwali? Aren't you excited to watch this movie?
Also Read: Kabhi Eid Kabhi Diwali: Salman Khan Announces His Next With Sajid Nadiadwala