Sapna Chaudhary To Be Delhi BJP's Star Campaigner: Report
Haryanvi Singer-Dancer Sapna Chaudhary To Be Campaign For BJP In Delhi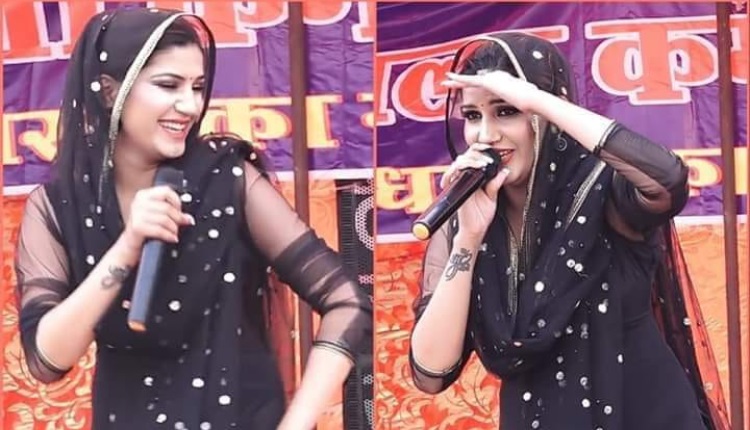 Haryanvi singer-dancer Sapna Chaudhary will be Bharatiya Janata Party (BJP)'s star campaigner in constituencies with sizeable Jat and Purvanchali populations including South and North East Delhi Parliamentary constituencies, party sources told The Hindu.
The report came days after she dismissed joining Congress or BJP. Yes, Sapna Chaudhary will not join either Congress or BJP but she will be among the star campaigners for BJP. According to The Hindu, Sapna had met the city BJP Chief and North East Delhi MP Manoj Tiwari on Sunday evening.
"Mr. Tiwari and Ms. Chaudhary met last evening to discuss the party's campaign for the Lok Sabha elections in the Capital," the source told the publication.
"She will not be joining the party; but she is more than likely to be a star campaigner for the party in Parliamentary segments where she enjoys immense popularity among the constituents," the source added.
Earlier a photo of Sapna Chaudhary with Congress Eastern UP in-charge Priyanka Gandhi Vadra had surfaced on the social media which triggered speculations about her joining the Congress Party. Dismissing the reports of joining Congress, she had said that all the political parties for her are equal and she will not campaign for any particular party in the Lok Sabha polls.
"I have not joined the Congress party. I have not joined any political party. I am not going to campaign for any political party. I am an artist," Sapna Choudhary said.
Sapna, who rose to fame with her 'aakhya ka yo kaajal' song, had also participated in Big Boss 11 in 2017. In February 2016, two cases were registered against her for hurting the sentiments of the Dalit community during one of her stage performances in a Gurugram village.
In September 2016, she attempted suicide by consuming some poisonous substances at her residence in Chhawla in Nazafgarh in Delhi on September 4, 2016, alleging harassment by Dalit activists over a controversial folk song.
Also Read: Sapna Chaudhary Reacts To BJP Leader's Remarks On Sonia Gandhi