Section 144 Imposed in Ayodhya till December 10 ahead of verdict
Section 144 Imposed as Ayodhya Hearing Enters Final Leg in Supreme Court Today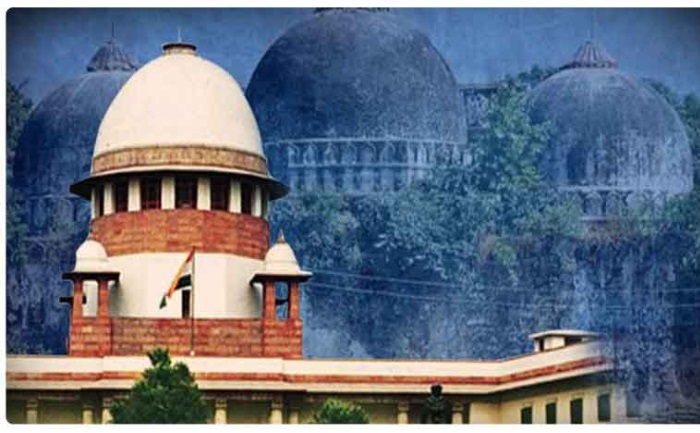 Section 144 has been imposed till December 10 in Ayodhya in the wake of the upcoming Supreme Court verdict in the Ram Janmabhoomi–Babri Masjid land dispute case. The authorities have imposed Criminal Procedure Code's Section 144 prohibiting the assembly of more than four people in Ayodhya. This was revealed by Ayodhya District Magistrate Anuj Kumar Jha to ANI. He said that the steps were taken into consideration in views of the festive season and the verdict expected by November 17.
Jha said, "In view of Diwali, other festivals and the ongoing hearing in the Supreme Court [related to the title suit in the Ram Janmabhoomi-Babri Masjid case), Section 144 has been imposed in Ayodhya. It will be in force till December 10. I must add that already there is another order in force since August 31 covering aspects of unlawful and undesirable activities. The order dated 12.10.2019 [Saturday] has been issued to cover a couple of points which were not there in the earlier order."
Elsoming the decision, Iqbal Ansari, one of the Muslim litigant in the Ayodhya case welcomed the decision of the Government to impose section 144 to maintain peace and harmony in Ayodhya to prevent any untoward incident. The Vishva Hindu Parishad (VHP) too echoed Ansari in welcoming the district administration's decision to impose Section 144.
The hearing on appeals challenging the Allahabad High Court verdict in the Ayodhya case will conclude on October 17. The five-judge bench headed by Chief Justice Ranjan Gogoi, and comprising of Justices S A Bobde, D Y Chandrachud, Ashok Bhushan and S Abdul Nazeer, asked the parties to finish their arguments by October 16 so that it can hear them on the question of relief the following day and wrap up the proceedings.
The verdict is finally all set to be delivered after twenty-seven years since the Babri Masjid demolition. The Supreme Court is set to wrap up arguments and deliver a verdict before Chief Justice of India Ranjan Gogoi retires on November 17.
Also Read: No temple evidence found under Babri Masjid, claim archaeologists; slams ASI for lie