Security ramped up in United States cities after Iran's threat
Trump's threat to target Iran cultural sites sparks backlash; security tightened in US cities and landmarks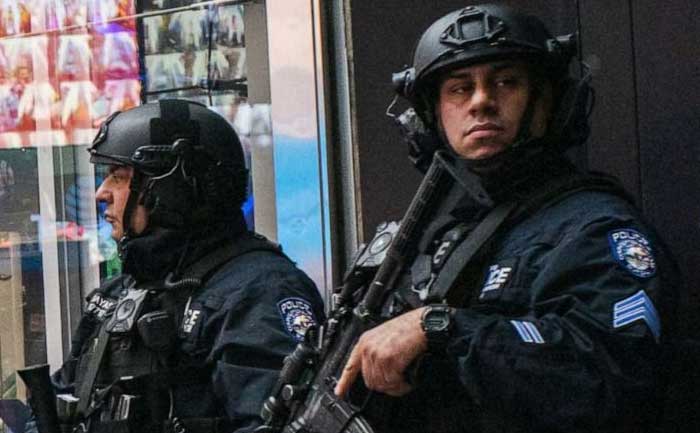 Tensions between the United States and Iran are on an all-time high. President Donald Trump has threatened to hit 52 critical targets in Iran in retaliation if Tehran strikes any American interests in the region. This came after Iran's chilling threat that it had identified 35 targets for potential strikes.
These Media Posts will serve as notification to the United States Congress that should Iran strike any U.S. person or target, the United States will quickly & fully strike back, & perhaps in a disproportionate manner. Such legal notice is not required, but is given nevertheless!

— Donald J. Trump (@realDonaldTrump) January 5, 2020
Iran has vowed revenge for the killing of its highest-ranking general, Qassem Soleimani, in a US drone strike on Friday. The people of Iran have already raised the Red Flag of revenge in the streets.
General Gholamali Abuhamzeh, commander of the Islamic Revolutionary Guards in Soleimani's hometown of Kerman, outlined a number of targets Tehran was weighing.
He said, "The Strait of Hormuz is a vital point for the West and a large number of American destroyers and warships cross there. Vital American targets in the region have been identified by Iran since long time ago, some 35 US targets in the region, as well as Tel Aviv, are within our reach."
Security has been ramped up in US cities and top landmarks including Arlington National Cemetery after Iran's chilling threat against 35 American targets. New York, Boston, and Los Angeles have also announced that they will be tightening security in the wake of Soleimani's death.
Iran has put an $80million price on Trump's head and an adviser to Iranian president Hassan Rouhani dropped a chilling hint that the President's properties in New York, his hotels and resorts across America and golf courses in the US and Britain.
Iranian President Hassan Rouhani said the United States has made a grave mistake in killing Soleimani and will suffer consequences for years to come.
Also Read: Donald Trump double downs on Iran threat; Stop abusing power of force, warns China