Selena Gomez's Most Iconic Performances To Date
Selena Gomez's Best Concert Performances Over The Years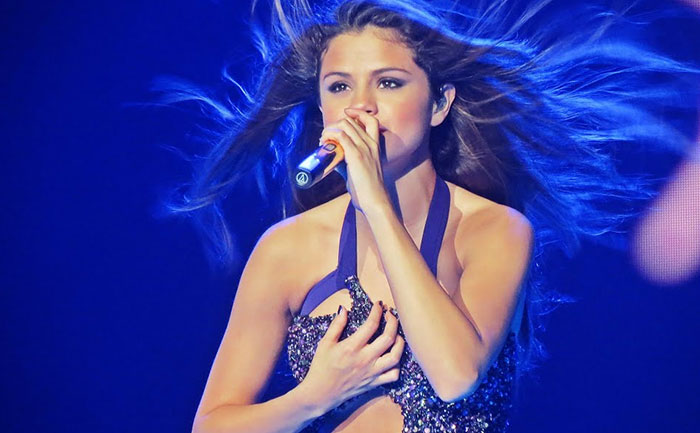 Selena Gomez has made quite the comeback with her chart topping album Rare. After battling lupus and getting out of a tumultuous relationship with longtime boyfriend Justin Bieber, the former Disney star is now in a positive place in her life. Over the years, Selena Gomez has given some iconic concert performances in her career. Here are some of the best Selena Gomez concert performances so far.
Selena Gomez best concert performances
People's Choice Awards (2010)
This was before Selena Gomez broke out as a solo star. Her earlier hits including Love You Like a Love Song, Naturally, and Hit the Lights were released as part of the band Selena Gomez & The Scene. Selena Gomez performed at the 2010 People's Choice Awards with her whole band. The song was A Year Without Rain and it was the first in many iconic performances Selena Gomez would go on to put.
Radio Disney Music Awards
Come & Get It was Selena's first hit as a solo artist. Come & Get It was released in 2013 and peaked at No. 6 on Billboard's Hot 100 list. Selena Gomez sang the song at the Radio Disney Music Awards 2013. In addition, this song was a different take for Selena as it was musically unlike her music till that point of time. It featured traditional pop mixed Indian music. It features Indian instruments like tabla as well as background vocals.
American Music Awards 2014
This was one of the most powerful as well as personal performances of Selena Gomez. She performed The Heart Wants What It Wants at the American Music Awards 2014 and put her pain out there for all to see. Selena was right on track with the emotions and the vocals, making this one of her best stage performances to date. In addition, the performance was preceded by an audio clip of Selena talking about her struggles with her relationship.
Victoria's Secret Fashion Show 2015
Selena Gomez sang Hands to Myself and Me & My Girls at Victoria's Secret Fashion Show 2015. Her set was one of the most entertaining performances of the event. Selena walked the stages with the models and she totally held her own. Her confidence and sparkling personality took the performance to a whole new level.
ALSO READ: AMAs 2019: Selena Gomez Was Stressed Ahead Of Her Performance