Selena Gomez announces new single Lose You To Love Me
Selena Gomez announced Lose You To Love Me on her social media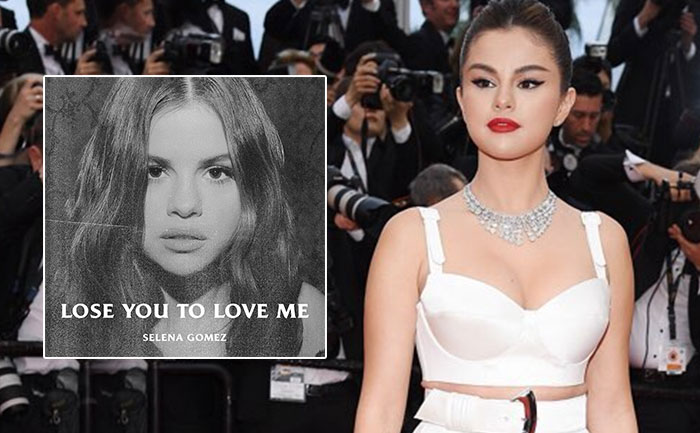 Selena Gomez recently announced her new single Lose You To Love Me. Lately the singer had been teasing her fans on her social media for her comeback single. Now, she has finally announced by taking to Instagram. The song will be slated to debut on October 23.
Apparently, Selena Gomez had been busy with her other projects. One of them is her latest Netflix show Living Undocumented. Gomez posted a series of photos of theater marquees and the album cover. She shared it on her Instagram handle on Wednesday. Her caption read, "I gave my all and they all know it". But it wasn't this there were other album pictures shared as well. Have a look below.
It was the latest Instagram picture through which she made her announcement. Gomez wrote, "I needed to lose you to love me. 10.23. Link in bio." Check out the picture below.
Selena Gomez revealed on the The Tonight Show with Jimmy Fallon in June that she had finished doing her upcoming album. "I'm actually done [my new album]. I have to do a few finishing things with it but I'm just relieved. It took me four years now to even feel at a good place with this album, and it's just because I had such huge moments that happened in my life personally that 'how was I going to capture that?' and 'how was I actually going to feel good about what I was saying?' So, I just kept going, and I'm relieved," Selena said.
Also Read: Justin Bieber And Hailey Look Adorable In Photo As Selena Gomez Dating Rumours With Niall Horan Create Buzz