Justin Bieber and Hailey look adorable in photo as Selena Gomez dating rumours with Niall Horan create buzz
Lately, Justin and Hailey have been cuddling up in love on the social media while Selena Gomez and Niall Horan make fans excited with their outing.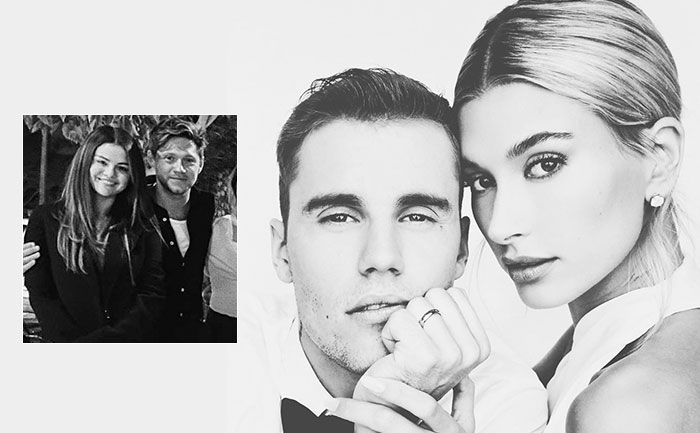 Justin Bieber and Hailey Baldwin have been in the news since last year. The couple tied the knot for the second time last month and the wedding has been making their fans crazy all over again. Lately, the couple was featured in a music video titled 10000 hours that has garnered a lot of attention in the social media. Yet again, the couple was seen cuddling up as they shared a photo of together on Instagram story. Fans of both the singer and model can't just get enough of them already.
Apparently, it was the singer who had been sharing photos of his wife and displaying love on his instagram account for her. However, it is not only Justin who has been showing love, Hailey has been sharing lovable pictures with her husband on her Instagram stories while also disclosing her Sunday plans as well.
We can see Justin and Hailey snuggling up on their bed revealing their sunday plan. Hailey wrote the caption 'Happy Sunday'. Check out the photo below here.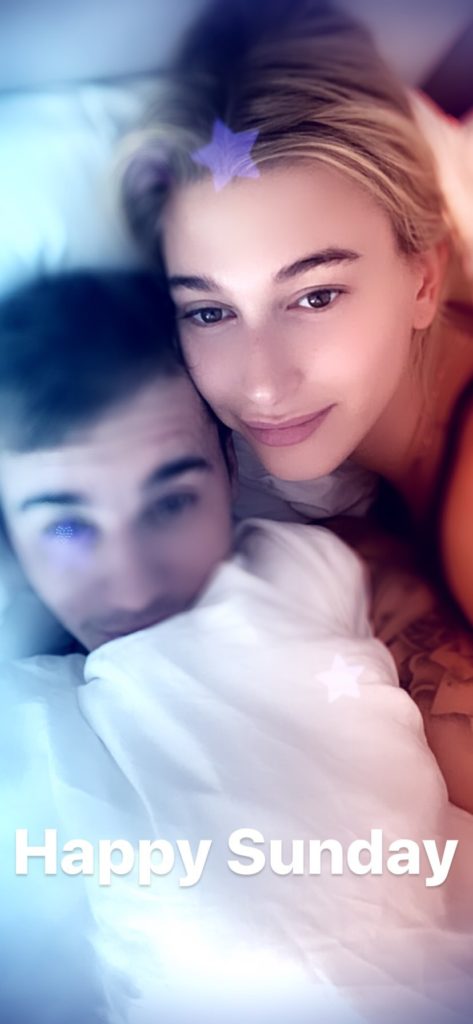 The new photo was shared and appeared at the time when Justin's ex girlfriend Selena Gomez sparked dating rumours with Niall Horan. Fans have been thrilled as the two were spotted together in Los Angeles with friends few days ago. The picture was shared on the social media where Niall Horan, one direction member was seen putting his arms around Selena. The picture in itself drove Selena and Niall's fans crazy.
Also Read:  Selena Gomez Fans Are Not Happy With Justin Bieber And Hailey Baldwin's Throwback Photo