Serum Institute files Rs 100 crore Defamation Case After Volunteer Claims Vaccine Left Him Ill
COVID-19 vaccine: Serum Institute files Rs 100 crore case against Man who says Vaccine left him ill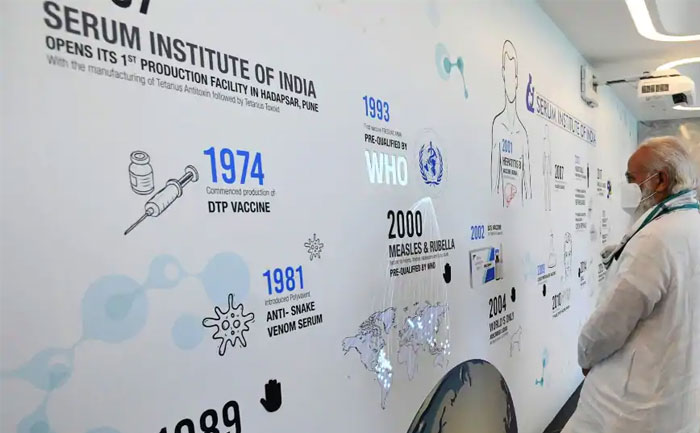 A Chennai based volunteer served a legal notice to Serum Institute of India (SII). He demanded a compensation of Rs. 5 crores for alleged neurological complications. He added that the symptoms developed after being administered a test dose of the Covidshield vaccine. Now the institute has countered the allegation with a demand of Rs 100 crore as damages to its reputation. They have termed the volunteer's claims as "malicious and misconceived in nature".
The Serum Institute has filed an Rs. 100 crore case against a volunteer. The SII said there was "absolutely no correlation with the vaccine trial and the medical condition of the volunteer".
In a statement to NDTV on Sunday evening, the Serum Institute said, "The allegations in the notice are malicious and misconceived. The volunteer is falsely laying the blame for his medical problems on the COVID vaccine trial. The volunteer was specifically informed by the medical team that the complications he suffered were independent of the vaccine trial he underwent. In spite of specifically being made aware of the same, he still chose to go public and malign the reputation of the company."
The Covishield vaccine is among the more promising candidates in the latter stages of testing around the world. Adar Poonawala the CEO of SII said that the company will apply for an emergency use license for Covishield. He further added that a minimum of 100 million doses would be available by January and hundreds of million by the end of February.
Also Read: Coronavirus vaccine to cost under Rs 1,000 per dose says Adar Poonawala