SSR's bank statement revealed, shows huge transactions for Rhea Chakraborty & brother Showik
Sushant Singh Rajput's bank statements show that HUGE transactions were made by girlfriend Rhea Chakraborty.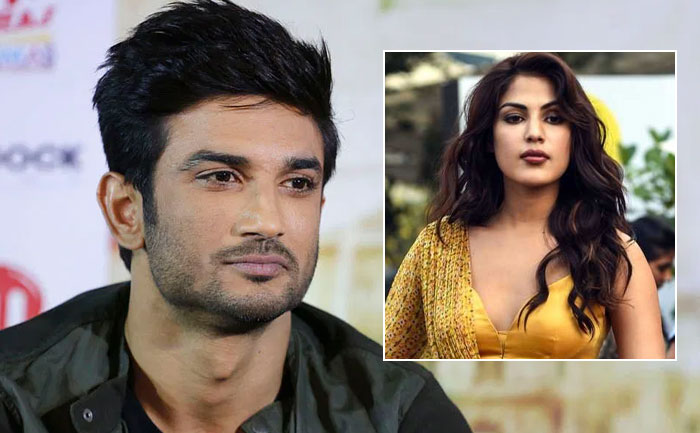 In the latest development to the Sushant Singh Rajput's death investigation, on Thursday, Bihar cops scrutinized Sushant account details and financial transactions as part of their investigation. Now, a report states that huge transactions were made for girlfriend-actor Rhea Chakraborty and her brother Showik.
As per news reports, Sushant Singh Rajput's bank statements have been accessed by Republic TV. "With a balance of over Rs. 4 crores, 62 lakh in November 2019, Sushant's bank balance dropped to just little over Rs. 1 crore in Feb 2020, documents showed."
"From flight tickets worth Rs. 81, 000 for Showik Chakraborty, Rhea's hair, makeup, shopping, parlor expense, worth over 1 lakh, to her personal expenses, Sushant's bank statements revealed shocking details," said the report.
Sushant also paid for Rhea's brother Showik's education and tuition fees. SSR's bank balance in November 2019 was around Rs 4 crores and 62 lakhs, which later dropped to just Rs. 1 crore in Feb 2020, reveal the documents.
The Enforcement Directorate (ED) has sought details of the FIR registered against Rhea by Sushant's family. ED will look into a possible probe under the Prevention of Money Laundering Act (PMLA), reported PTI.
SSR'S ex-girlfriend Ankita Lokhande has also recorded her statement in connection to the late actor's case. However, on Tuesday, Sushant Singh Rajput's father Krishna Kishor Singh had filed an FIR against actor Rhea Chakraborty and her family at Rajiv Nagar Police station in Patna under various sections including financial exploitation, threats, abetment of suicide, and others.
Stay tuned to The Live Mirror for more updates.
ALSO READ: BJP Demands CBI Probe In Sushant Singh Rajput Case