WATCH new Stranger Things teaser trailer as season 4 CONFIRMED
Stranger Things season 4 announced alongside Teaser Trailer; watch it here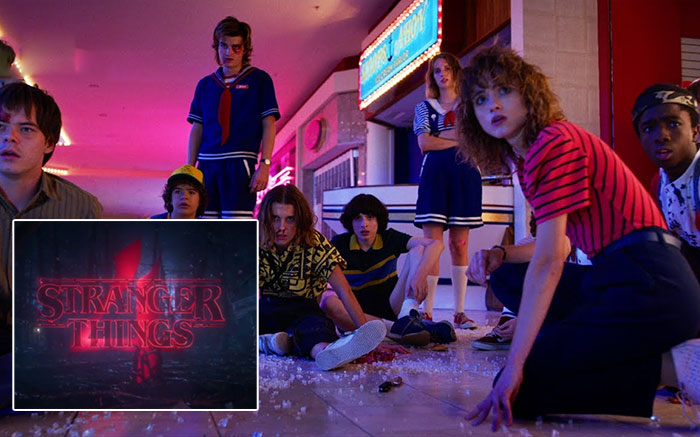 Netflix has confirmed that popular series Stranger Things has been renewed for a fourth season. They have also shared a brand-new teaser that states "we're not in Hawkins anymore." It teases fans with what is in store in the new upcoming season. After the success of season three, a new season has been confirmed. Fans will see Eleven (played by Millie Bobby Brown) and Mike Wheeler (Finn Wolfhard) back in action.
Check out the trailer here:
As the signature Stranger Things theme tune plays over the promo, the title appears. As soon as the number four appears behind the title, the theme tune abruptly stops. Suddenly, the screen begins to flicker and 'Stranger Things 4' disappears from the screen.As the promo nears its end, a caption appears on-screen. It says: "We're not in Hawkins anymore."
As reported by express.co.uk, While no release date or window was given, Netflix did reveal that it signed Stranger Things series creators and showrunners The Duffer Brothers to a multi-year film and series overall deal.
Chief Content Officer, Ted Sarandos said: "The Duffer Brothers have captivated viewers around the world with Stranger Things and we're thrilled to expand our relationship with them to bring their vivid imaginations to other film and series projects our members will love."
The Duffer Brothers added: "We are absolutely thrilled to continue our relationship with Netflix. Ted Sarandos, Cindy Holland, Brian Wright, and Matt Thunell took a huge chance on us and our show — and forever changed our lives. We can't wait to tell many more stories together — beginning, of course, with a return trip to Hawkins!"
Stranger Things season 3 premiered on Netflix earlier this year.
Also Read: 15 Pictures of Young 'Stranger Things' star Natalia Dyer