Sushma Swaraj did not listen Pakistan's speech at SAARC, Pak opposes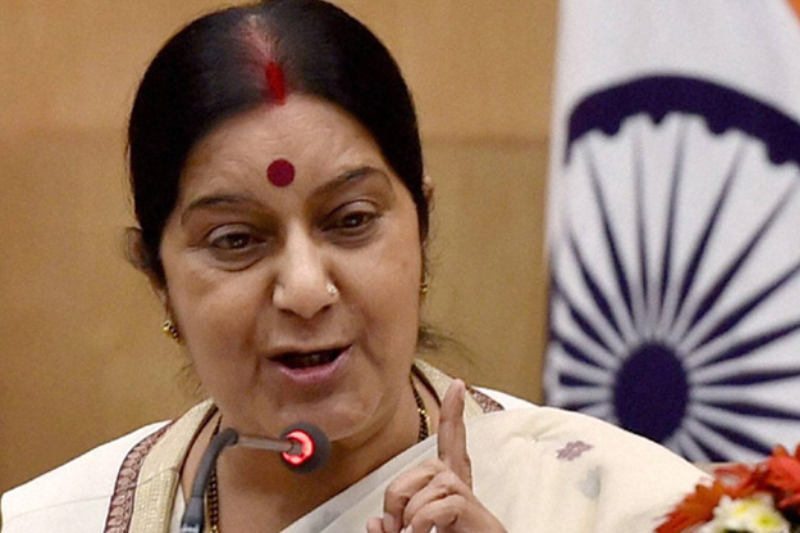 India's External Affairs Minister Sushma Swaraj left the meeting of SAARC foreign ministers midway before her Pakistani counterpart Shah Mehmood Qureshi could even take the stage. On the sidelines of the UNGA in New York, while threatening peace and stability in South Asia, Swaraj said, "Regional cooperation in South Asia is not possible without an environment of peace and security."
Sushma Swaraj's leaving the venue without waiting for Qureshi's statement didn't go down well with the latter. The Pakistani foreign minister said, "In the progress of SAARC only one country's behaviour is the stumbling block. When it comes to any positive gesture from India's side, all I can say is that she left the meeting midway, maybe she wasn't feeling well."
Sushma pointed towards rising incidents in South Asia as terrorism continued unabated despite several national and International meetings. Without naming the neighbouring country, Pakistan, she was quoted as saying by NDTV, "The number of threats and incidents that endanger South Asia are on the rise. Terrorism remains the single-largest threat to peace and stability in our region, and indeed in the world. It is necessary that we eliminate the scourge of terrorism in all its forms, without any discrimination and end the ecosystem of its support."
While addressing at the SAARC summit (South Asian Association for Regional Cooperation) Sushma Swaraj said, "I would like to stress that meetings, including high-level ones, can only be effective if expressions of resolve are translated into concrete action on the ground."
Swaraj's comment comes a week after India called off Pakistan's offer to have peace dialogue between the two nations. The two foreign ministers seemed to have avoided meeting each other on Thursday at SAARC.
Reacting to Qureshi's remark, Indian officials called his allegations 'baseless and far from the reality'. They further said, "She was not the only foreign minister who left the meeting midway. Before Sushma Swaraj, foreign ministers of Afghanistan and Bangladesh had also left the meeting."
If the report is anything to go by, Sushma Swaraj had another meeting scheduled with Indian community in US, thus she left the meeting midway.
Also read:  Sushma Swaraj meets Antiguan counterpart