Ranu Mandol-Himesh Reshammiya song 'Teri Meri Kahani' out now; Watch
The internet sensation Ranu Mondal's song with Himesh Reshammiya, "Teri Meri Kahaani" has been released today. Check it out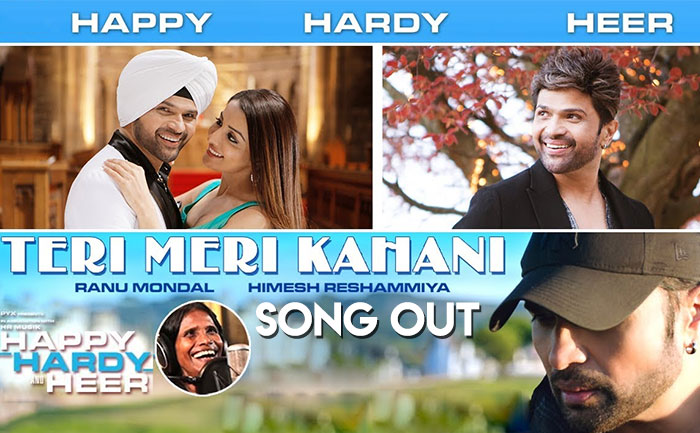 Ranu Mondal became an internet sensation overnight with her divine voice. A few days back, the video of Ranu Mondal singing legendary singer Lala Mangeshkar's iconic song 'Ek Pyaar Ka Nagma Hai' at the Ranaghat station.
 Himesh Reshammiya was quite impressed with her voice and decided to record a song titled 'Teri Meri Kahani' for his movie Happy Hardy and Heer. The makers have unveiled the new song today.
Check out the soulful number here:
Teri Meri Kahani is a track for broken hearts and the video features shots of Mondal in the studio singing as well as shots from the film featuring Sonia Mann and Himesh Reshammiya. The soulful romantic track will leave you entranced.
Happy Hardy and Heer has Himesh Reshammiya seen playing a dual role: Harpreet Singh Lamba a.k.a. Happy, who travels to Europe from Punjab with his lady love Heer. Harshvardhan Bhatt a.k.a Hardy, a rich Gujarati businessman who completes the love triangle. The story and music is by Himesh. It is directed by choreographer-turned-director Raka.
The movie is touted as the biggest musical as it boasts of 8 timeless songs that are composed by Himesh.
ALSO READ: Lata Mangeshkar Finally Reacts To Viral Sensation Ranu Mondal