The 10 best upcoming games of December 2019
Here is a list of The 10 best upcoming games of December 2019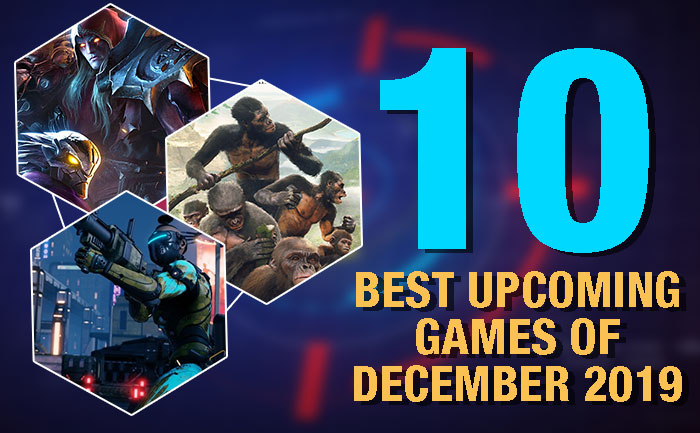 2019 has been witness to quite a few exceptional games. Last month we had a hailstorm of epic games. Players were treated to the much-awaited Hideo Kojima cinematic treat called Death Stranding. Red Dead Redemption 2 offered the chance for PC players to pick up their guns and lassos with its PC release. The polarizing Pokemon Sword and Shield created enough excitement to garner a White House petition. Fans of the Star Wars franchise also got their dues with Star Wars Jedi: Fallen Order. All in all, November turned out to be a gamer's daydream. Now we look forward to The 10 best upcoming games of December 2019.
December does not look like it is going to disappoint though. The year seems ready to wrap up on a high note for the gaming community if the release line up is anything to go by. Players will get to see the return of titles such as Assasin's Creed and Life is Strange 2. Things will also take a decidedly darker turn with the psychological horror Raging Loop. All of these have us pretty excited to know more about the best upcoming games of December 2019. Therefore, we put together a list of games to look out for next month.
The best upcoming games of December 2019
1. Life is Strange 2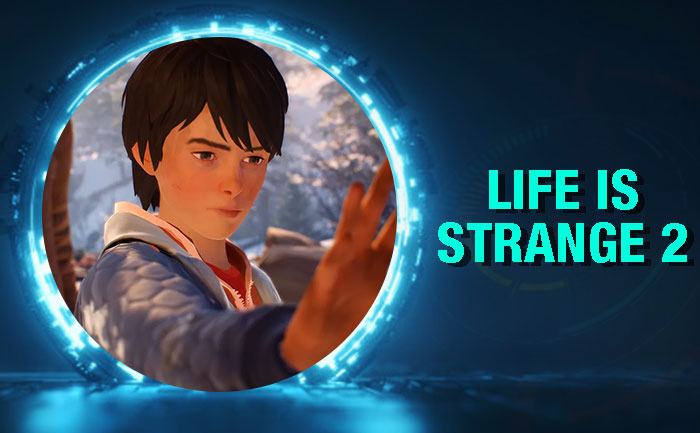 Release date: December 3
Platform: PlayStation 4, Xbox One, PC
Genre: Graphic Adventure
Life is Strange 2 is the heartstring-pulling tale of two brothers. Sean and Daniel get forced into homelessness when tragedy strikes. The brothers struggle to survive on the road under the constant fear of police. The brothers also struggle to deal with Daniel's newfound telekinetic powers.
The fifth and final episode of Life is Strange 2 will bring an end to the story that began with the game's initial release on 26 September 2018. The game has been nominated for several awards and won the Special Jury Award at the 2018 Ping Awards. The game will release with two editions on December 3rd.
2. Phoenix Point
Release date: December 3
Platform: Mac OS, Microsoft Windows
Genre:  Strategy, turn-based tactics
Phoenix Point is being touted as the spiritual successor to 1994's X-COM. The crowdfunded game is set in 2047, where humanity has nearly been wiped out by the Pandoravirus. The virus was first discovered in the arctic permafrost by excited scientists. Now, the virus has taken over the earth and mutated alien creatures are everywhere.
Phoenix Point offers a complex narrative with multiple ending based on player choices. The game offers a free-aiming system that allows players to strategically plan their shot. The game was designed by Julian Gollop, who has kept the core of his 1994 X-COM series intact. However, the visuals and technology upgrade is plain to see.
Phoenix Point is slated to arrive for Xbox One and PlayStation 4 in 2020.
Read on to know what other games make it to The 10 best upcoming games of December 2019.
3. Darksiders Genesis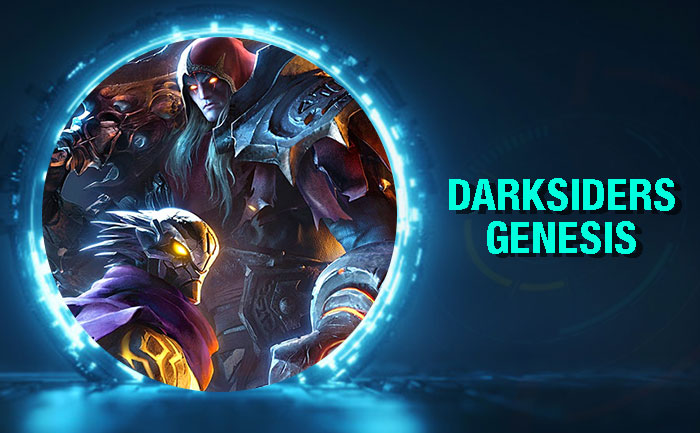 Release date: December 5
Platform: PC, Stadia
Genre: Hack and Slash, RPG
Darksiders Genesis is a spin-off prequel of the main Darksiders series. The game follows Strife, the fourth horseman of the Apocalypse, who is called to avert the destruction of humankind at the hands of Lucifer. He is aided by his brother War. This story circles the two brothers as they pave their path of destruction, killing everything in their way.
The game can accommodate a two-player co-op where two players can play War and Strife. Strife uses a ranged pistol to take on enemies while War uses his melee sword, Chaos Eater. The best gameplay experience will be a result of combining both styles of combat.
Darksiders Genesis will debut on PC and Stadia on December 5. PlayStation 4, Xbox One, and Switch users will have to wait until February 14, 2020, to play the game.
4. Raging Loop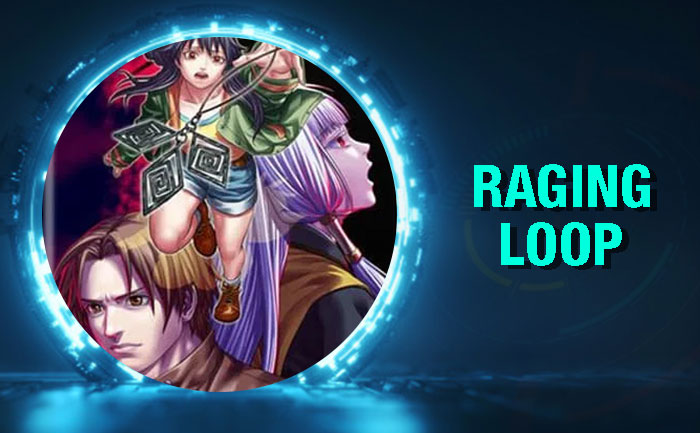 Release date: December 5
Platform: PC
Genre: Adventure, Visual Novel
This psychological horror game was first released in Japan on 24 August 2017. The English version of the game is set to release on December 5, 2019. It is a tribute to Japanese folklore. This chilling story about a young man, Haruaki Fusaishi, is sure to give the players some sleepless nights. The game follows the story of Haruaki Fusaishi who arrives at Yasumizu. Yasumizu is a remote settlement in a mountainous region of Japan. There he discovers the local tradition known as the feast.
The game is heavily choice-based and all player actions lead to a different outcome in the game. Players can keep track of the choices they made with a nifty flowchart. This is also helpful for do-overs if players want to see what outcomes other choices would lead to. Death in Raging Loop can often lead players to discover vital information.
The game has received an overwhelmingly positive critics rating and promises to be a thrill ride from start to end. This is why Raging Lopp is most definitely one of The 10 best upcoming games of December 2019.
5. Ancestors: The Humankind Odyssey
Release date: December 6
Platform: PS4, Xbox One
Genre: Survival, Adventure, RPG
Ancestors: The Humankind Odyssey is a third-person open-world survival game. It also happens to Patrice Désilets' first game since the release of Assassin's Creed: Brotherhood. This is an exploration and survival game. Players will have to survive the picturesque but dangerous world of Neogene Africa at the dawn of humankind. Weather and predators are not the only forms of danger players will face. The game also gives players the option to increase their chance of survival by recruiting new members and giving birth to new generations.
As the game progresses, so do the species in the game. They go through visible physical and intellectual evolution while going through the key stages in human evolution. The cool fact about this game is that it allows players to choose the kind of evolution they want to go through. Player choices will determine how the species progresses in the game.
Ancestors: The Humankind Odyssey was released for Microsoft Windows on August 27, 2019. It is scheduled for PlayStation 4 and Xbox One release on December 6, 2019.
6. Assassin's Creed: The Rebel Collection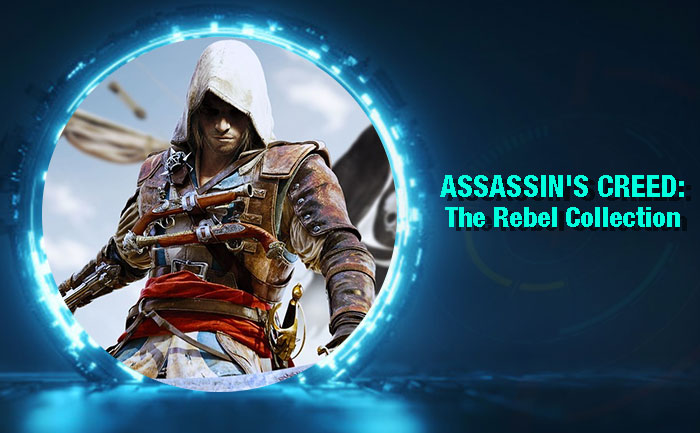 Release date: December 6
Platform: Switch
Genre: Historic Action Adventure
In the mood for a little throwback? Assassin's Creed players can now get Assassin's Creed: The Rebel Collection which is a collection of two previous Assassin Creed titles. Assassin's Creed IV: Black Flag and Assassin's Creed: Rogue. It also includes all DLC.
The Switch console collection will offer the Switch's HD Rumble, touchscreen controls, an optimized HUD and motion aiming capabilities.
7. AVICII Invector

Release date: December 10
Platform: PC, PS4, XBO
Genre: Casual
Avicii Invector was created in collaboration with the late superstar DJ Avicii. The pulse-pounding game takes the players through multiple landscapes in a space ship with the tunes of Avicii songs forming the background score for the game. This game offers 25 of Avicii's biggest hits to jam to while sweeping and attacking through space travel. These songs include Without You, Wake Me Up and Lay Me Down.
On a more serious note, a portion of the game's earnings is set to be donated to The Tim Bergling Foundation. This foundation supports research concerning the causes of suicide and how to prevent it.
8. Terminator: Resistance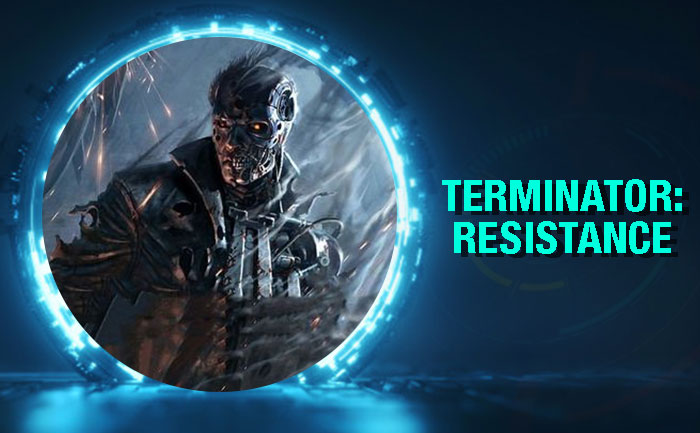 Release date: December 10
Platform: PC, PS4, XBO
Genre: Action, Adventure, RPG
Terminator: Resistance, is a first-person shooter game. It follows the story of a lowly private Jacob Rivers who will soon become instrumental in the fight against the machines. Players will need to level up on skills to survive while exploring the world for trade and craft items. Jacob Rivers can also change the fate of survivors by interacting with them. Each survivor has his own motivations and back story.
The game is rated 16+ with the game developers stating "This product contains frequent violence and bad language. There are scenes of nudity, sexual content and some gore."
9. Transport Fever 2

Release date: December 11
Platform: PC
Genre: Simulation, Strategy
Transport Fever 2 game is a strategy based game where players can build a fortune with custom-made transport services. Players can choose to run trains, buses, ships or planes to carry people to work and play.
The campaign mode allows players to witness transport history across three continents. Vehicles from Europe, America, and Asia can be found within the game which has over 200 choices. It also offers an in-game map editor to re-create landscapes.
10. Wattam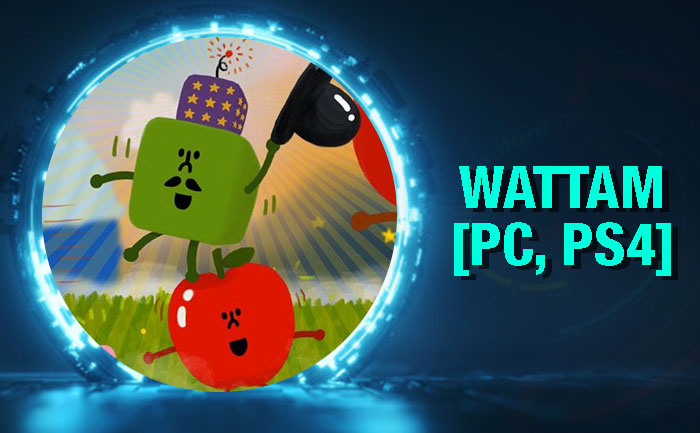 Release date: December 17
Platform: PC, PS4
Genre: Adventure, Casual
Wattam is a wacky game from the creator of Katamari Damacy and Noby Noby Boy offers more than 100 characters for players to unlock and befriend. These aren't the normal run-of-the-mill characters though. Characters include bizarre inclusions such as sushi, seashells, huge trees, and toilets.
This sandbox adventure lets players do a lot of fun activities like dancing, chasing, climbing, stacking,  floating, and even exploding. Wattam is finally ready to release after being in development since 2015.
ALSO READ: The 20 Best MMO And MMORPGs Every Game Lover Should Play In 2019-20