The Heirs To Start-Up -We wish THESE Characters From Popular Kdramas Had A Happy Ending 
From The Heirs' Choi Young-do To Star Up's Han Ji Pyeong We Loved Second Leads. We Wish These Characters From Popular Kdramas Had A Happy Ending Alongside The Main Leads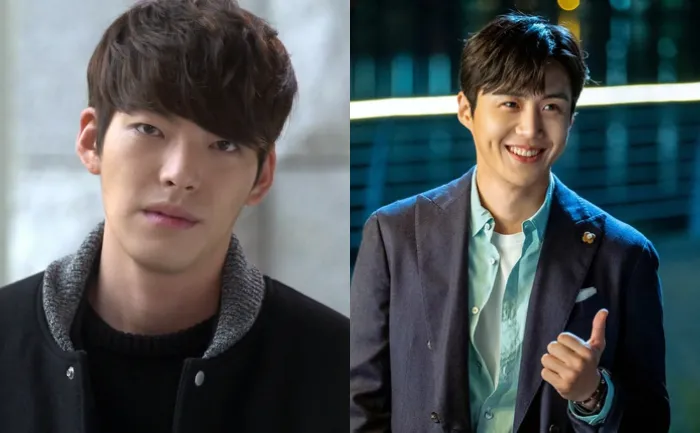 Ever fell in love with the second leads from drama series? Well, we would say you are no alone. There are plenty of Kdramas which made us fall in love with the secondary leads while were keeping an eye on the main leads. Perfect plotting and the characterization is what makes these characters remain in out heart for a longer time. Talk about Choi Young-do from The Heirs, Han Ji-pyeong from Start-up or Lee Kang from Radio Romance, there are few characters from K-dramas fans wished them to have a happy ending just like the main leads.
These Kdrama Characters We Wish Would Have Got Happy Endings:
Choi Young-do From The Heirs
Kim Woo-bin has an absolute charming persona and he knows how to win million hearts with his screen presence. Those who loved watching Lee Min-ho and Park Shin-hye starrer The Heirs surely would have developed a soft corner for Choi Young-do in their hearts by the end of the series. In initial few episodes Young-do appeared to be a true bad guy, however his character gradually makes us shed tears. The series gets really interesting after Choi falls in love with Cha Eun-sang, who on the other side loves Kim Tan. The series showcases his emotional journey and Kim Woo-bin's cold heart attitude makes us fall in love with him. We wish he too got a lady love in the series, but we are thankful that he found his mother in the end.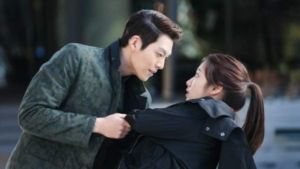 Rachel Yoo From The Heirs
We loved Kim Ji-won in The Heirs for her great fashion sense, however, she too made us emotional in the last few episodes with her unstable love life. Yoo Rachel who is the only daughter of her rich single mother is engaged to Kim Tan (Lee Min-ho) just break up with him. Racheal has a cool side to her characters, however, her life takes ugly turn after she discovers that her fiance is in love with Cha Eun-sang (Park Shin Hye). While Rachel tries to create troubles for Eun-sang, Kim Tan distances himself from his only childhood friend and he breaks his engagement with her. Rachel's characters made us emotional because she was also somewhere suffering because their parents were the one's who decide get her and Kim engaged.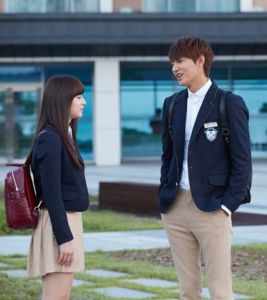 Han Ji-pyeong From Start-up
Kim Seon-ho is quite impressive as Han Ji-pyeong in the new age drama, Start-up, which also starred Nam Joo-hyuk and Bae Suzy. The drama is set in the backdrop of love triangle, wherein Nam Do San ends up winning Seo Dal-mi's heart, while Pyeong ends up having one sided love. Pyeong is surely a good boy with tough mindset, great business skills and a tender heart. His innocence and charm made us fall in love with him. He also made us emotional every time he distances himself from Dal-mi owing to uneasy circumstances. We wish the Pyeong would have got a happy ending.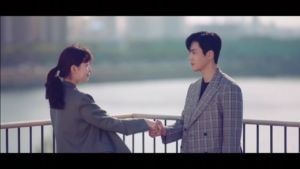 Jeong-hyeok From Crash Landing On You
Crash Landing On You is filled with emotions, so whenever you plan to watch this series make sure you have tissues right beside. Hyun Bin and Son Ye Jin's onscreen chemistry as Ri Jong Hyuk and Yoon Se-ri is all thing innocence, pure and adorable. The duo make us fall in love with their bitter-sweet journey from crossing borders to falling in love. Jeong-hyeok (Kim Jung-hyun) who initially wanted to get hitched to Se-ri ends up finding love of his life in Seo Dan   (Seo Ji-hye). The ending episodes feature Jeong-hyeok and Seo Dan's budding romance and fans even expected that this couple will get a happy ending, however they didn't. Probably the writers wanted to do justice to Jeong-hyeok's character because of his evil intentions towards Se-ri.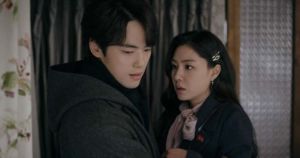 Lee Kang From Radio Romance
If you love watching work space Kdrama's then you would definitely love Radio Romance. The series featured Yoon Doo-joon, Kim So-hyun and Yoon Park in the key role. The plot of the drama takes to the love triangle. Yoon Park portrays Lee Kang, who is an absolute troublemaker Producing Director at his Radio station. His quirkiness, disheveled hairstyle, weird fashion sense and his humor makes us fall in love with him. When Song Geu Rim (So-hyun) becomes upset about the radio team disbanding, Lee Kang offers her a gift and spent time cheering her up. That's how he falls for the girl only to loose her in the end.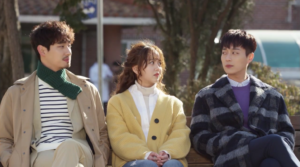 Which of the above Kdrama character you love the most? Do let us know.
For more such interesting updates, stay hooked on to The Live Mirror.
Also Read: Hospital Playlist 2 To Vincenzo-Five Kdramas We Are Looking Forward To In 2021