Travis Scott gifts Kylie Jenner a $375,000 gift for 22nd birthday
Travis Scott gifts Kylie Jenner a Diamond Necklace worth $375,000 for her 22nd Birthday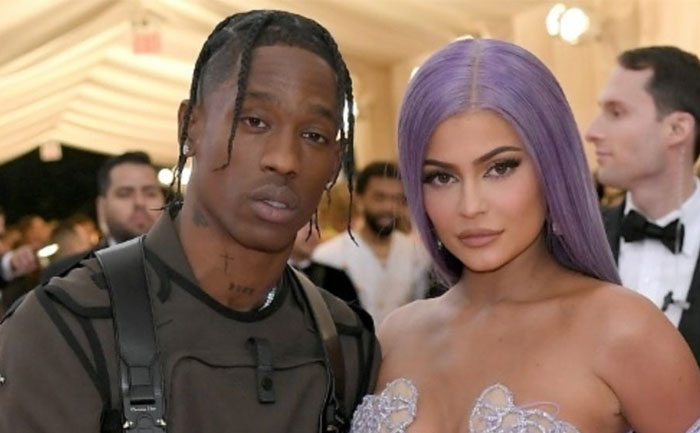 Kylie Jenner the young billionaire turned 22 on August 10 and kick-started her birthday celebrations in Italy with beau Travis Scott and family and close friends. Kylie was gifted a diamond pendant worth $375,000 by beau Travis Scott. The diamond-encrusted pendant was shaped like the logo of Kylie's cosmetic brand.
The diva who is celebrating her special day on a $250 million yacht named Tranquility for a week-long birthday celebration with family and friends was over the moon. She shared pictures of the gift on Instagram.
Jewellery and style expert Lauren McCawley told E! News, "Kylie's birthday bling is an incredible display of jewellery craftsmanship, boasting pink and white micro-pave diamonds on an infinity link chain. Accented with pear shape diamond dangles and a signature front lip piece, a custom design like this could easily cost upwards of USD 375,000."
With the expensive gift, Travis also shared a heartfelt birthday wish for Kylie. Check it here:
Travis Scott added fuel to the wedding rumours when he called Kylie Jenner 'wifey' in his Instagram post for the latter's 22nd birthday.
On the other hand, their daughter Stormi adorably wished her mommy on her birthday, as shared by Kylie on Instagram.
And Kylie just shared some pictures from the birthday trip, including two where she's wearing her new necklace with a fun feather dress:
Wishing the lovely Kylie a Very happy Birthday.
Also Read: Kylie Jenner to celebrate 22nd birthday on USD 250 million yacht Tranquility