Tujhse Hai Raabta Jan 10, 2020 written update: Kalyani to get married to Rachit
In Tujhse Hai Raabta upcoming episode Ahir threatens that he will hang Malhar to death if Kalyani doesn't get married to Rachit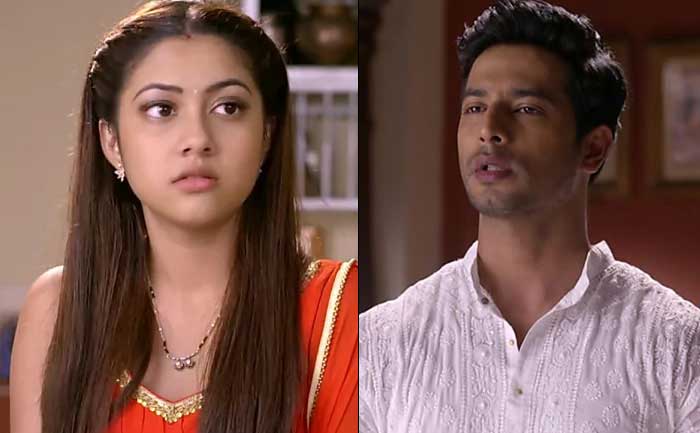 In Tujhse Hai Raabta Jan 09, 2020 written update: Ahir arrives almost near the Ahilya house to take the property papers from Asavari where he then gets caught. However, his naxalites take charge of the situation and it is then that Malhar arrives there.
Also, he finds that the naxlaites have entered the house. Moreover, he begins beating up one by one. After which, Kalyani sees him but Malhar asks her not to react else Ahir might do something by taking a wrong step. Not only that, Kalyani doesn't stop but decides to help Malhar. Nonetheless, she doesn't understand what to do to help him.
Talking about Tujhse Hai Raabta Jan 10, 2020 upcoming episode, Malhar gets caught by Ahir's goons and then is tied after. Ahir threatens to hang Malhar till death if Kalyani doesn't pay heed to his warning and get married to Rachit. Malhar knows that even if Kalyani gets married to Rachit, Ahir will still not spare him at all.
Will Kalyani be able to stop her wedding at any cost and save Malhar? Stay hooked to The Live Mirror to find out what happens next.
Also Read: Tujhse Hai Raabta Jan 09, 2020 Written Update: Malhar Stops Kalyani's Wedding