Tujhse Hai Raabta Jan 15, 2020 written update of full episode: Kalyani to go along with Rachit
In Tujhse Hai Raabta upcoming episode Kalyani holds Rachit's hand surprisingly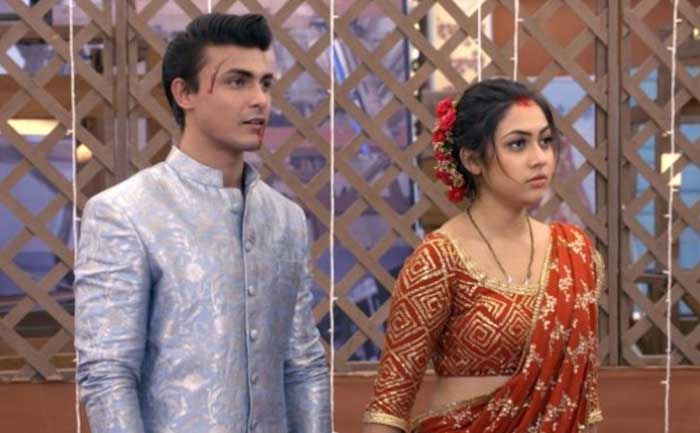 In Tujhse Hai Raabta Jan 14, 2020 written update: Kalyani notices Mamta trying her best to pull the lever and then hang Malhar. Kalyani runs and holds Malhar to stop him anyhow from getting hanged. Also, the other family members free themselves and take control of the Naxalites.
In the meantime, Kalyani finds out that Mamta is her mother, Madhuri's step-sister. Moreover, the police arrest Ahir and Asavari and then take Mamta along too. Mamta throws a poisoned knife towards Kalyani which hits her as well. Right then, she falls unconscious and everybody is worried about her.
Later, when she wakes up, Malhar tries to remove her sindoor as well as mangalsutra. Suddenly, Rachit stops him and reveals that he is the real boss of the Naxalites. Not only that, Malhar begins beating up Rachit whereas Kalyani answers a call from Sampada which leaves her startled.
Talking about Tujhse Hai Raabta Jan 15, 2020 upcoming episode, Malhar resumes beating up Rachit and drags him out of the house. Malhar makes a decision to end Rachit's life. Moreover, Kalyani who stands behind Malhar stops him. After that, she walks to Rachit and holds his hand. She looks at Malhar and declares that she is legally married to Rachit now.
Why is Kalyani doing that?  Stay hooked to The Live Mirror to find out what happens next.
Also Read: Tujhse Hai Raabta Jan 14, 2020 Written Update: Rachit Tells Malhar To Stay Away From Kalyani