Maharashtra CM Uddhav Thackeray Announces A Statewide Curfew Amidst Coronavirus Outbreak
Mumbai has reported 14 new cases in the last 24 hours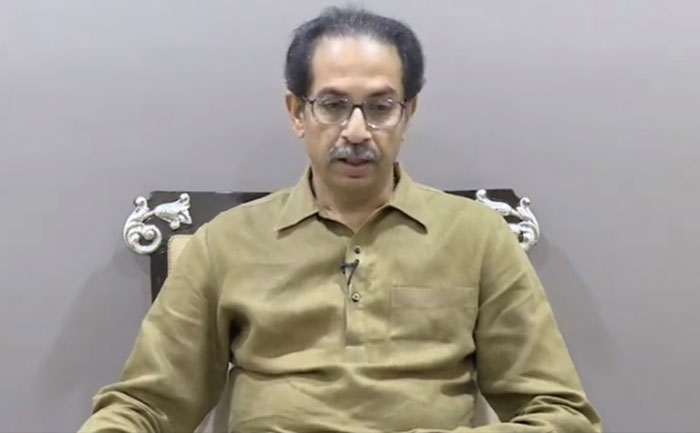 With at least 315 cases of COVID-19 being reported in India, 80 cities across India will go into lockdown till March 31st. In order to curtail the spread of the novel coronavirus, Maharashtra CM Uddhav Thackeray has announced a statewide curfew. This news comes on the heels of the announcement that all workplaces will be closed in Maharashtra till March 31st. All district borders will be sealed in Maharashtra in the wake of the rapid spread of novel coronavirus, added Thackeray.
The CM announced, "Yesterday we sealed the state borders and today we are sealing district borders. We will not allow the coronavirus to spread to the districts which are unaffected as of now."
Maharashtra CM announced a statewide curfew from Monday to March 31 as people were still stepping out and not heeding the government advisory. Mumbai is already under Section 144 with coronavirus cases rising over 70 in Maharashtra. Gyms, theatres, and pools were shut down in Mumbai, Pune, and Navi Mumbai earlier this month
The CM  earlier appealed to the citizens of Maharashtra to stay at home for their own safety in the wake of the coronavirus outbreak. However, a number of people were seen out on streets on Monday while several main roads were packed with vehicles.
In view of this, Thackeray said, "People should take this war against COVID-19 seriously. Section 144 of CrPC is invoked so that essential services continue to operate while rest of the services are suspended till March 31. People should not violate rules by crowding the streets."
Today I am compelled to announce a statewide curfew. People were not listening and we are compelled: Maharashtra CM Uddhav Thackeray #CoronavirusPandemic pic.twitter.com/BkVJ23qOOb

— ANI (@ANI) March 23, 2020
ALSO READ: Coronavirus: CM Uddhav Thackeray Mulls Shutdown Of Mumbai