Varun Dhawan-Natasha Dalal's Thailand Wedding Plan Cancelled? Find Out
Here's everything you need to know about Varun Dhawan and Natasha Dalal's Thailand wedding plan.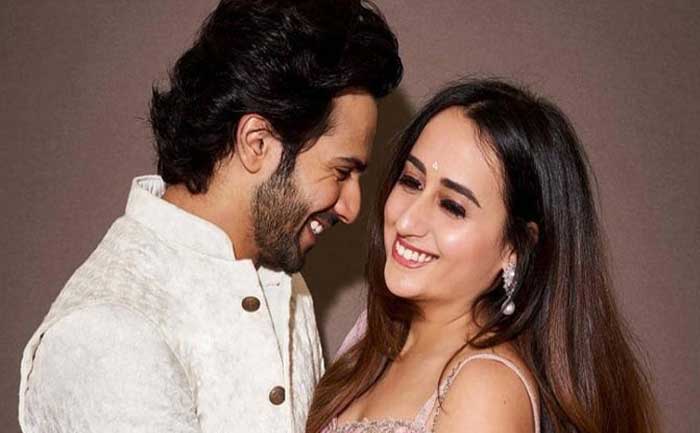 When will Varun Dhawan and Natasha Dalal get married? is one of the most asked questions in B-Town. There are various media reports claiming that the wedding of Varun Dhawan and Natasha Dalal —  which was reportedly scheduled to take place in Thailand in June — has been cancelled due to Coronavirus.
It is to be noted that there has been no official confirmation about Varun and Natasha's wedding date as of now. A source close to Varun Dhawan said told Deccan Chronicle, "Shaadi bhi fix kar di, wedding date bhi, aur venue bhi (The wedding, the date and the venue were fixed) without any confirmation from the family."
"And now they're cancelling the wedding too, on the family's behalf. Arrey bhai, where is the question of cancellation when there were no wedding plans in June in the first place?"
Also Read | Coronavirus Outbreak: Varun Dhawan-Natasha Dalal & Ali Fazal-Richa Chadha's Wedding Postponed?
There are also media reports floating on social media that Dhawans have requested for a refund of the money paid for hotel bookings for the wedding in Thailand.
A friend of family member was quoted as saying to the publication,  "Please, Dhawan parivar ko refund ke receipt bhi dikhado (show the Dhawan family the refund receipts)."
Varun Dhawan's father and popular filmmaker David Dhawan told the publication, "Kaun si shaadi, kaisi shaadi? Media ne date bhi pukki kar di? Jegah bhi chun liya. Jegah cancel kar diya. Abb Varun ke bachchon ke naam bhi bataa hi dalo. (What wedding? The media has fixed the date, chosen the venue, and cancelled it. Why not name Varun's children as well)."
On the professional front, Varun Dhawan has recently wrapped the shooting of Coolie No 1 and has come on board for Shashank Khaitan's Mr Lele, but the film has now been postponed due to Coronavirus.