What Is BTS Up To During The Coronavirus Pandemic?
Find out what BTS has been upto while the world is self-isolating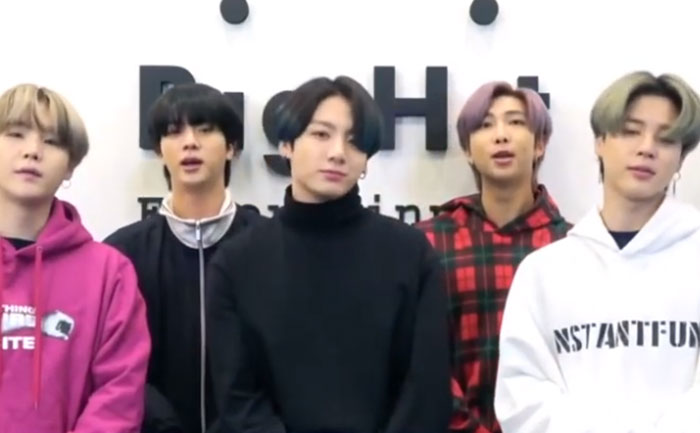 Are you already bored of being in self-isolation? Are you wondering what the BTS are doing during the quarantine period? Read on to find out what the boys have been upto.
After announcing the launch of 'Learn Korean With BTS', Big Hit Entertainment has unveiled a mobile Korean learning programme. It uses BTS content to help fans of the band  learn Korean in an enjoyable fashion. The band's Weverse community already has the first three episodes of 'Learn Korean With BTS'. Each episode has a duration of 3 minutes.
A Korean language education professor, Heo Yong, has collaborated with the Korean Language Contents Institute to develop a curriculum.
"We have developed new K-pop content to enhance fans' accessibility to learn Korean," Big Hit said. "We hope global fans can better resonate with K-pop songs and appreciate diverse content by studying Korean."
BTS Sends Message To Fans During Quarantine
In addition, BTS has also been encouraging fans to stay positive during the quarantine made necessary due to the spread of the novel coronavirus. The band posted a video message in response to a request by a group of nurse officers at the Korea Armed Forces Nursing Academy.
"Taking the stage of an empty auditorium, we are acutely feeling how meaningful it was to breathe with you in the same space," BTS member Jin said in the video.
Jimin joined in to say, "we are connected closely enough to share sufferings as well as joy … If you have courage and the will to overcome any difficulties, the power of connectivity can help us overcome this difficult time".
Jungkook also emphasized on the importance of trust and consolation. He said, "Now is the time that we need trust rather than anxieties, and consolation rather than rage."
Team leader RM assured fans that the band would do the best it could while waiting for things to return to normal.
V shared his hope that "the moment we can share music and joys with you could come quickly".
Meanwhile, J-Hope expressed special thanks to local medical workers at the centre of the coronavirus fight.
ALSO READ: How BTS Leader RM 'Raged Like A Madman' When Seoul Concerts Were Cancelled