Wasim Akram Biopic Announced At PSL Opening
The film will be titled Akram: An Era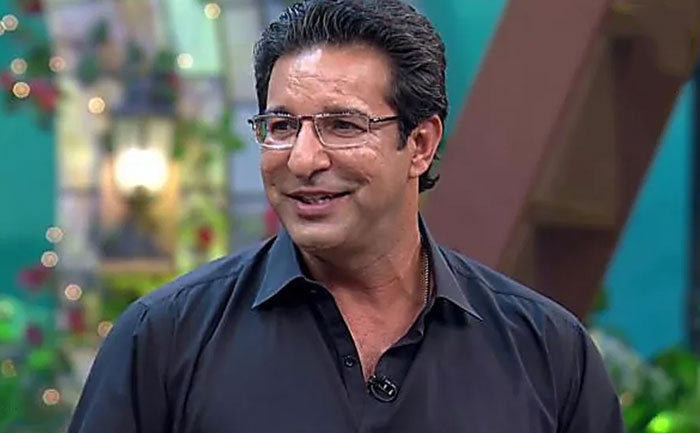 A biopic based on the life of former cricketer Wasim Akram has been officially announced during the HBL PSL 2020 opening ceremony. The film will be titled Akram: An Era, according to a press release. The Pakistani cricket commentator also expressed his enthusiasm for the project.
"The fact that films are being made on cricket and more importantly, sports stars is not only a good sign for the film industry but for the sport as well. Films are a unique portal to engage a whole new generation; I am looking forward to participating in the production and cannot wait to see how this pans out."
According to reports, the shooting for the film will start by the end of the year. No release date has been announced yet. The cast for the film is still being finalized but the scripting for the project has completed. Akram: An Era will be produced under the banner of 502 Productions and Pomelo Films. Addeel Niazi and Arsalan H. Shah will serve as Executive Producers for the project. Shah will also be directing the venture.
The film will focus on the life of Wasim Akram, in and out of the Cricket stadium. Fans of the cricketer are eagerly looking forward to the final cast selection.
Addeel Niazi, Arsalan Shah on Wasim Akram Biopic
Executive Producer and Director, Addeel, said of the expectations attached to the project, "Wasim is to date one of the most legendary names in the cricketing world, and having the opportunity to project his journey on-screen to his fans is as thrilling as it is nerve-wracking. We hope that we can do justice to his story. I have found the kind of people who feel equally devoted to the script and together I am certain we will create something whimsical whilst inspirational."
Executive Producer, Arsalan also shared his opinion, "Like every other cricket fan, I too am in awe of Wasim and after having taken care of his interests for over a decade, I understand what needs to be done to ensure this project is nothing of sublime; as the Legend himself."
ALSO READ: Allu Arjun On Bollywood Debut: Yet To Get Any Great Hindi Film Offers