A Look Into Arijit Singh's Love Life And Two Marriages
Arijit Singh and Koel Roy have been married since 2104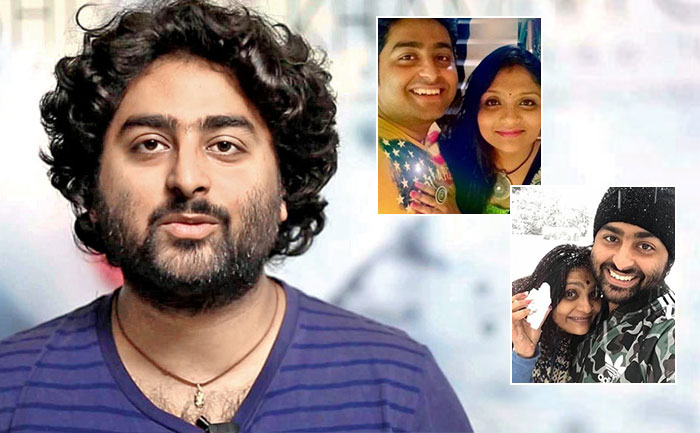 Arijit Singh is considered the epitome of romance when it comes to his songs. The melodious singer has a list of songs that can evoke romance in an instance. His hit single Tum Hi Ho from Aashiqui 2 became an anthem for lovers when it came out.
However, fans don't know much about the singer's personal life. The singer is married to Koel Roy. They got married in 2014 and it was the second marriage for both Arijit and Koel. Arijit Singh-Salman Khan Controversy Explained
Arijit Singh Love Life And Marriages
His first marriage
There is not much information available about the first marriage of Arijit Singh. However, it has been reported that the singer got married to one of his co-contestants in a music show in the year 2013. It is reported that the first wife of Arijit Singh was named Ruprekha Banerjee. However, there are conflicting versions of this information.
His first marriage couldn't last for long and the duo got divorced in the same year. There's no picture of the singer with his first wife that's available on social media and not much is known about his first marriage as well.
His second marriage
Arijit Singh started dating his current wife Koel Roy soon after. They tied the knot on January 20, 2014 at Tarapeeth temple in West Bengal following the Bengali rituals. The intensely private singer has kept his marriage away from media attention. Reportedly, music-composer Pritam was the only person from the industry at his wedding.
When Arijit Singh first got his big break, he kept his marriage a secret. He has asked reporters not to ask personal questions when he is questioned about his wife. According to reports, this is Koel Roy's second marriage too and she has a daughter from her first marriage.
ALSO READ: Arijit Singh Purchases 4 Flats In Mumbai Worth Rs 9.1 Crore?